JULY 27-28, 2023 | Boston, MA
mRNA-Based Therapeutics Summit 2023
Supercharging the next wave of efficacious mRNA therapeutics & vaccines. We are the proud lead sponsor & exhibitor of the community's most comprehensive forum to celebrate the field's substantial progress, providing a roadmap for end-to-end mRNA drug development, advancing towards the clinic and delivering the promise of better mRNA medicines, to patients faster.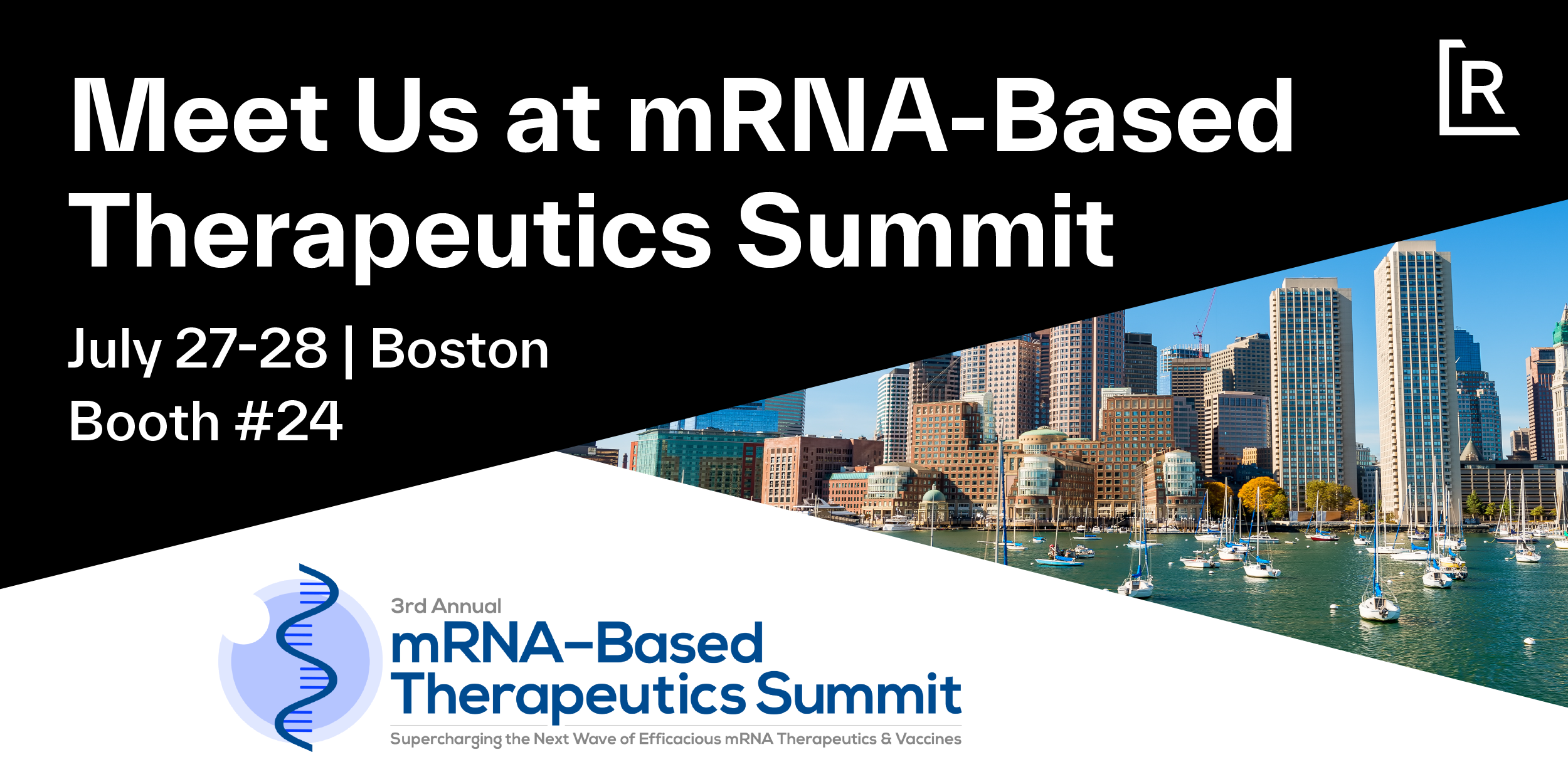 June 27-29, 2023 | Washington, D.C. / Virtual
2023 NIIMBL National Meeting

Speaking Engagements:
June 26, 2023, 5:30 PM - 6:30 PM
"Fireside Chat with Dennis Purcell and Rahul Singhvi"
Rahul Singhvi – CEO

June 28, 2023, 9:45 AM - 11:45 AM
"Delivery of Genetic Information by Viral Vectors & LNPs: Analytical Challenges and Opportunities"
Patrick Starremans - Director, Head Analytical Development


June 28, 2023, 9:45 AM - 11:45 AM
"Attracting and Recruiting Scientific & Technical Talent: Industry Perspective"
Tom Dickinson - Vice President, Talent Acquisition


June 28, 2023, 5:15 PM - 7:15 PM
"Establishing a scale-down model for perfusion in a lentiviral vector production process"
Presenter: Nicole Nohilly - Engineer II, Upstream Process Development, Gene Therapy
Authored by: Nicole Nohilly, Oliver Meade, Mukesh Mayani, John Kerwin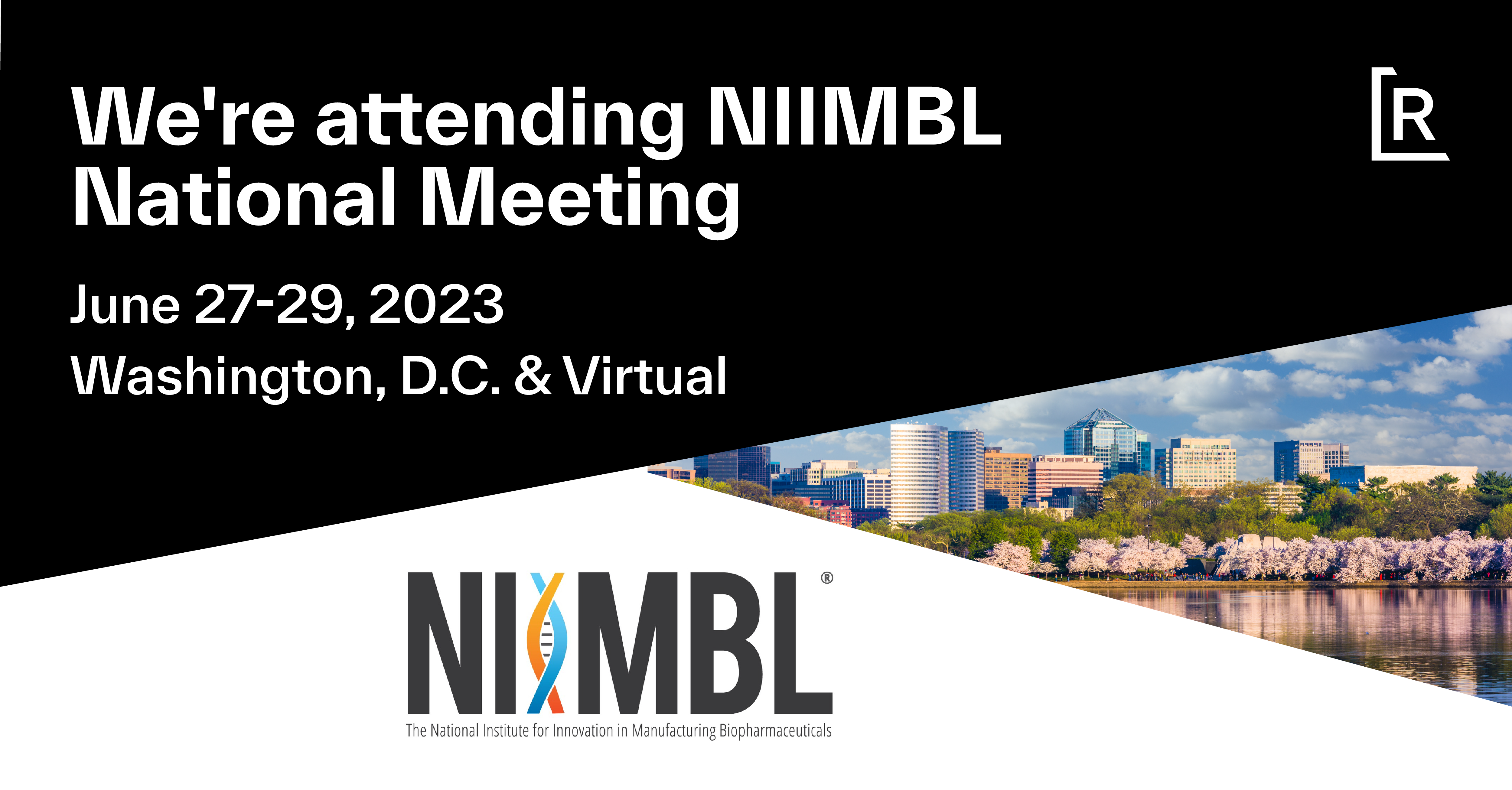 JUNE 21-23, 2023 | Philadelphia, PA
Cellicon Valley '23: The Future of Cell and Gene Therapies
Proud sponsor & exhibitor of this educational symposium which provides the opportunity for interaction with expert faculty with the aim of implementing new standards of patient care and understanding new strategies to optimize and improve CAR T cell therapies.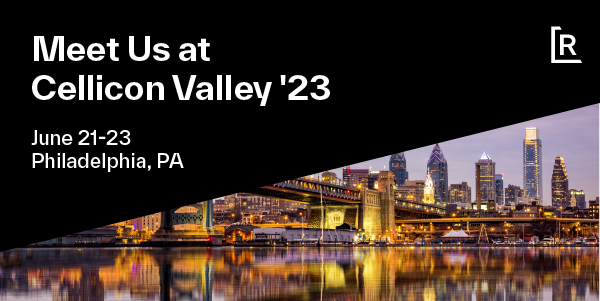 June 5-8, 2023 | BOSTON, MA
BIO International Convention 2023

Booth # 385
The biotechnology event of the year – the BIO International Convention!
This unparalleled gathering of movers and shakers in the biotech and biopharma world promises to be the most thrilling yet. From cutting-edge research and innovative manufacturing to investing and policy, this premier event covers over 100 sessions with more than 300 speakers across 17 areas and unlimited networking opportunities.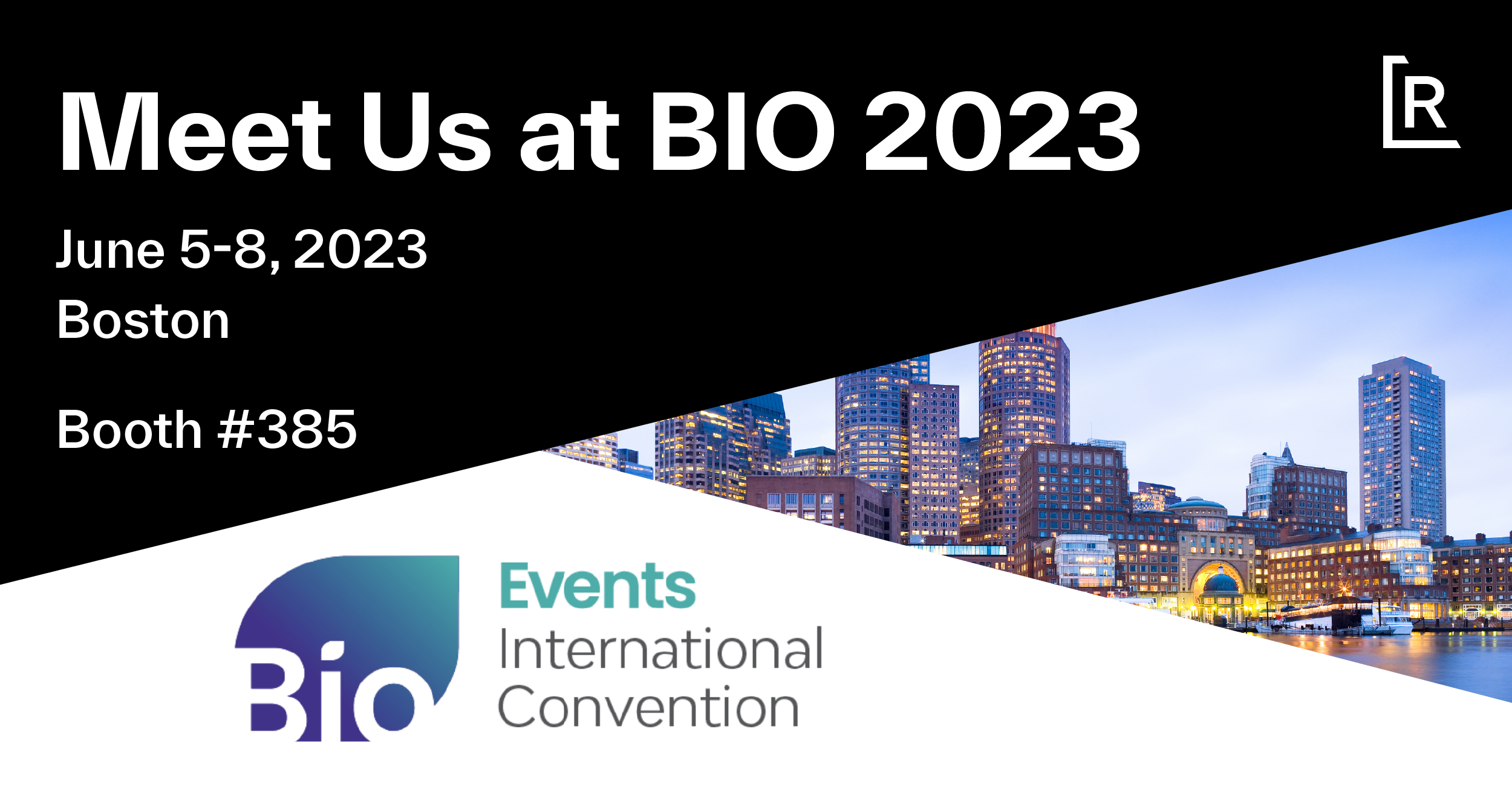 MAY 16-20 | LOS ANGELES, CA
AMERICAN SOCIETY OF GENE + CELL THERAPY
Booth #157
Join us at our presentation: John Kerwin & Matthew Westoby
may 18 | 3:45 PM PST
Resilience Technologies for mRNA, AAV, and
Cell Therapy: Integration of three discrete
modalities to deliver advanced cell therapies
Join us at our poster presentation: Xiaotong Fu
May 18 | 12:00 PM PST Poster #1222
Pushing the Boundaries of AAV Empty Capsid
Removal: Challenges and Solutions for
Resolving Half-Loaded Capsids Using Anion
Exchange Chromatography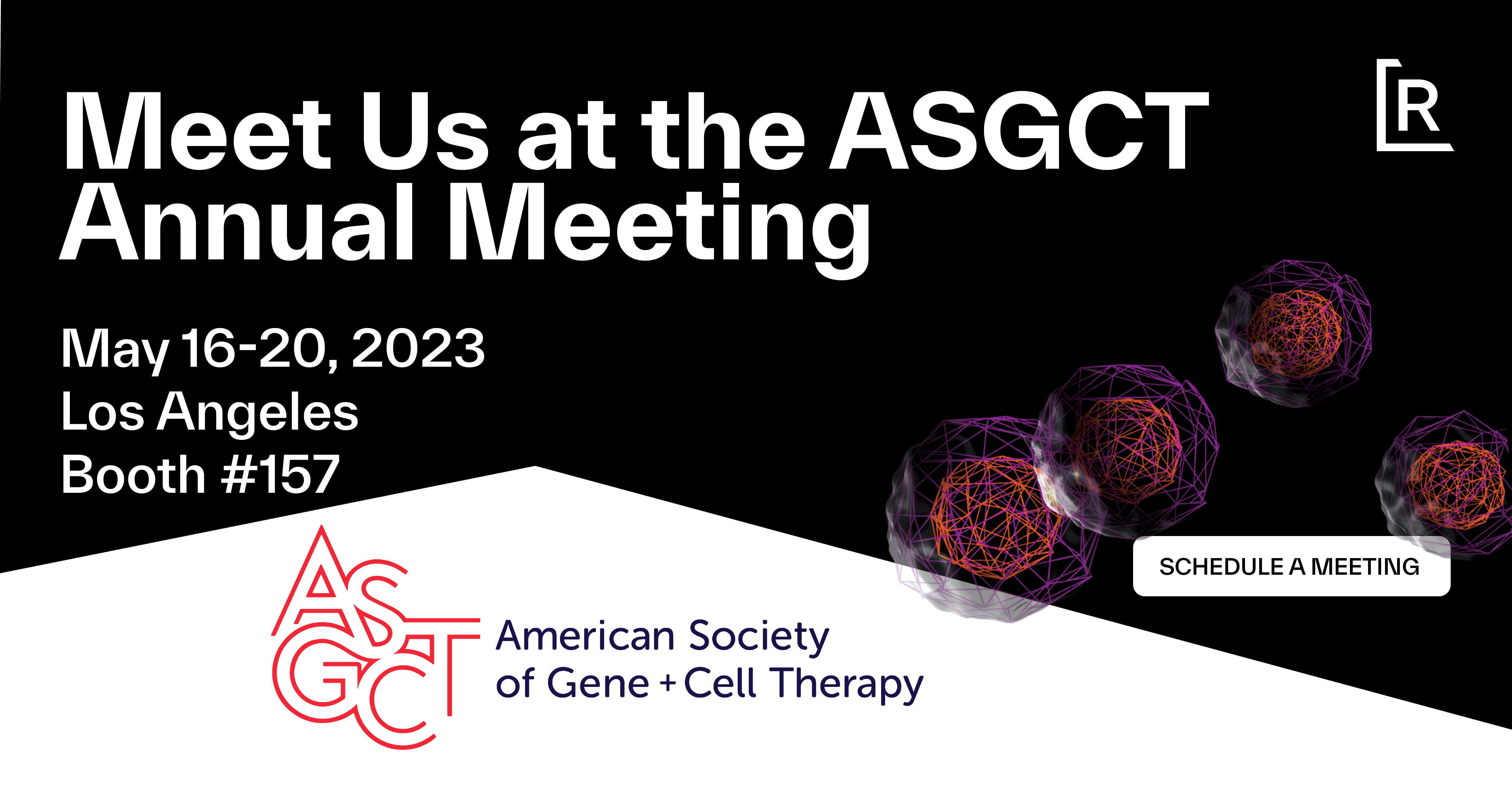 MAY 15-16 | BOSTON, MA
PHARMA MANUFACTURING WORLD SUMMIT
Booth #21
Attend PMWS Panel Discussions with Tori Arens and Pat Yang
Speaker Bios:
Tori Arens, VP GM & Site Head
Tori is Vice President and Site Head for our gene-therapy manufacturing facility in Research Triangle Park (RTP), North Carolina. Tori joined Resilience from Aerie Pharmaceuticals, where she was Vice President of Drug Product Manufacturing, providing end-to-end leadership for the manufacturing and supply of both commercial and clinical drug products. Previously, Tori also held leadership roles at Biogen and Eisai.

Tori earned both her Master of Science Degree in Pharmaceuticals Sciences and a Bachelor's Degree in Chemistry from the University of North Carolina at Chapel Hill.
Pat Yang, Vice Chairman & Co-Founder
Dr. Pat Yang is one of the most accomplished biotech manufacturing executives and technical operations leaders in the industry.

From 2017 to 2019, Pat was executive vice president at Juno Therapeutics, a leading CAR-T biotech company (now part of BMS) based in Seattle.

Previously, from 2009 to 2013, Pat was Executive Vice President and Global Head of Technical Operations at F. Hoffman-La Roche based in Basel, Switzerland. In this role, he was responsible for Roche's biopharma process research and development, analytical sciences, engineering, quality, technical regulatory, supply chain and all manufacturing plants with approximately 15,000 employees
around the world. From 2003 to 2009, Pat was Executive Vice President of Product Operations at Genentech. He assumed his role as Global Head of the combined technical operations of Roche and
Genentech upon the acquisition of Genentech by Roche in 2009.

Before Genentech, Pat worked for 11 years at Merck & Company from 1992 to 2003, based in New Jersey, in various leadership positions including vice president of Asia Pacific Operations and vice president of Global Supply Chain Management. Prior to joining Merck in 1992, Pat spent 12 years at General Electric, serving in research, engineering, technology, and manufacturing leadership roles with increasing scope of responsibilities.

Pat holds a Bachelor of Science from the National Chiaotung University in Taiwan, a Master of Science from the University of Cincinnati, and a Ph.D. in engineering from Ohio State University.

Pat is a member of the Board of Directors of three public companies, Amyris, Codexis and PharmaEssentia. In addition, he is on the board of several private companies, including Acepodia, AltruBio, Antheia and Sana Biotechnology.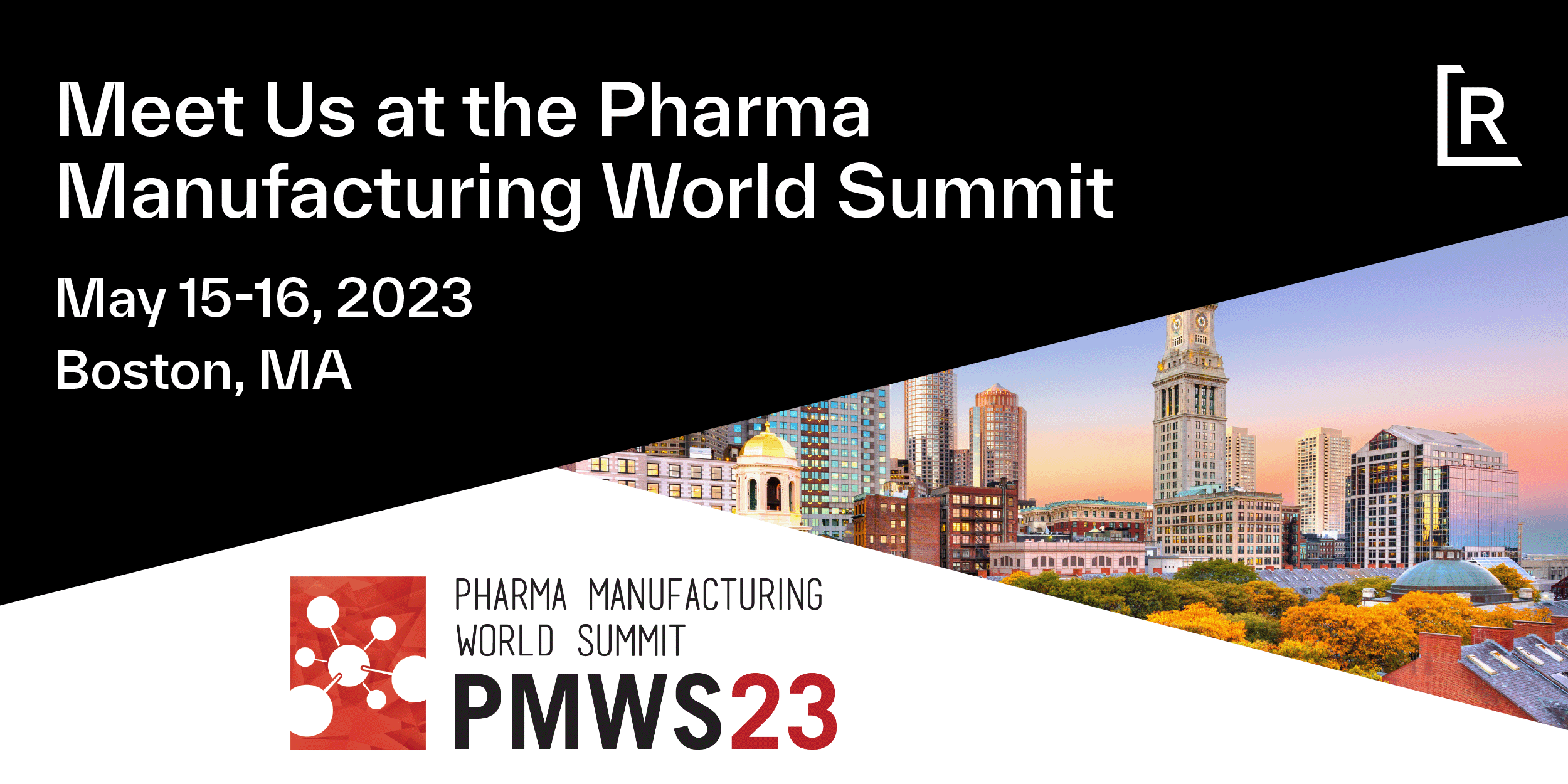 APRIL 12-13 | SAN FRANCISCO, CA
AMERICAN BIOMANUFACTURING SUMMIT
Lunch & Learn Roundtable Discussions
APRIL 12 | 1:05 PM PST

VECTOR VIGNETTES – RESILIENCE VIRAL VECTOR MANUFACTURING TECHNOLOGIES
John Kerwin, Technical Head, Gene Therapy

Speaker Bio:
John Kerwin is the Technical Head of the Gene Therapy Franchise at Resilience. He is responsible for process and analytical development and technology for viral vectors, used both for in vitro and in vivo applications.
He was previously leading Gene Therapy Manufacturing Sciences for Biogen where he was responsible for late-stage process development and validation of ocular and CNS-directed, AAV-based gene therapies. Prior, he built and directed a viral vector and therapeutic protein core facility at the University of Maryland and was a process development engineer at AERAS Global TB Vaccine foundation developing viral vector-based and live vaccines. John holds a PhD in Chemical Engineering from the University of Maryland-College Park.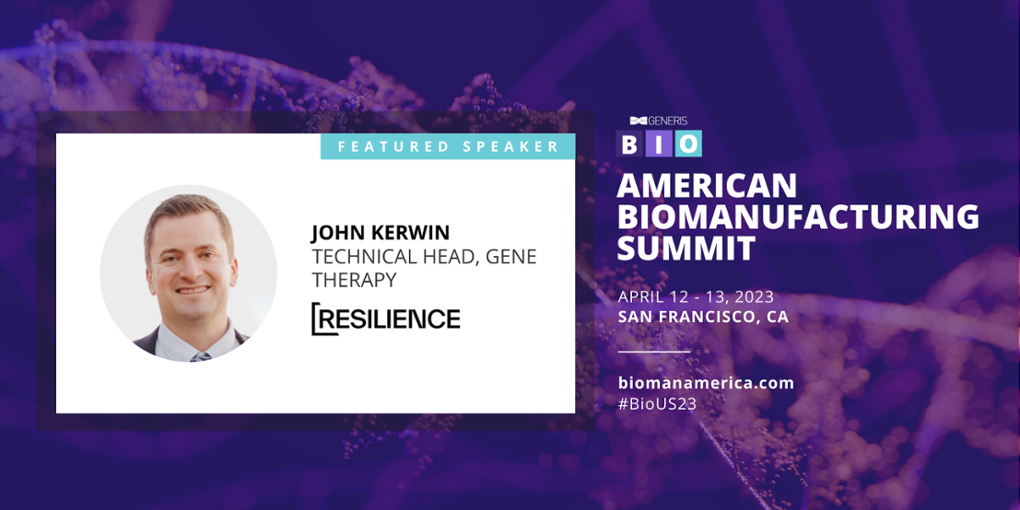 April 3-6, 2023 | Washington, D.C.
World Vaccine Congress 2023


Booth #818
The Most Important Vaccine Event of The Year
The World Vaccine Congress is the largest, most established vaccine meeting. From basic research to commercial manufacturing, this premier meeting covers the entire vaccine value chain, with hundreds of speakers and thousands of attendees providing unlimited networking opportunities.

If you are involved in vaccines, you will want to participate in this meeting.

HEAR FROM OUR EXPERTS:
Tuesday, April 4th: 11:40 am EDT
Roundtable Discussion
Vaccine Manufacturing and Testing: Next-gen Solutions for Higher Virus Yields and Novel Potency Assays
Led by:
Todd Ranheim, Technical Head of Vaccines
Frederick Kweh, Senior Manager of Analytical Development
 
Thursday, April 6th, 9:40 am EDT
Bioprocessing Manufacturing Track
Delivering Vaccines to Patients Faster: Resilient Manufacturing Solutions and Novel Partnerships
Stewart McNaull, Business Head of Biologics & Vaccines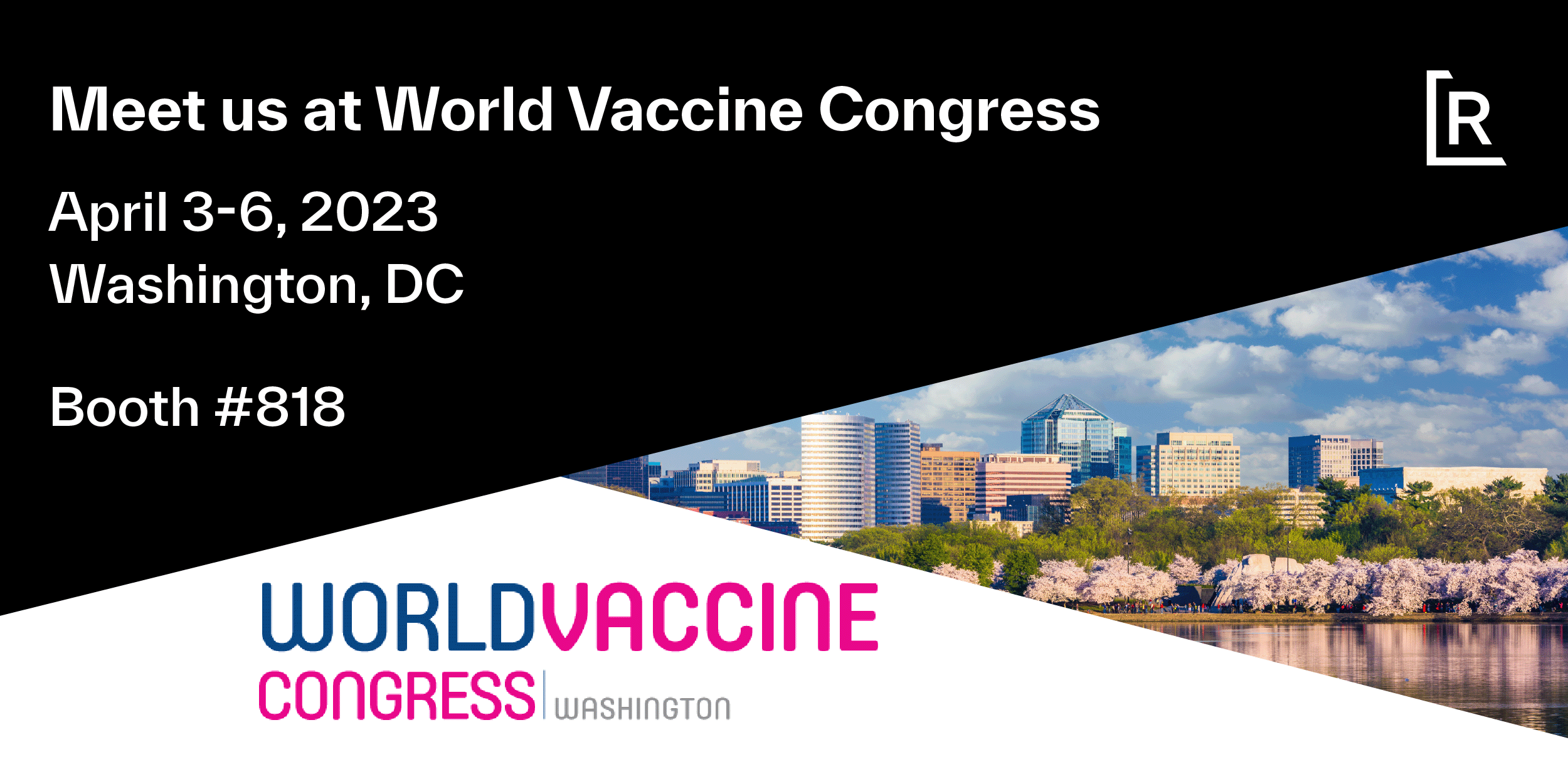 MARCH 20-23, 2023 | NEW YORK, NY

DCAT Week 2023
Proud DCAT Week 2023 Sponsors
Women's Networking Breakfast

95th DCAT Annual Dinner

Post-Dinner Hospitality Reception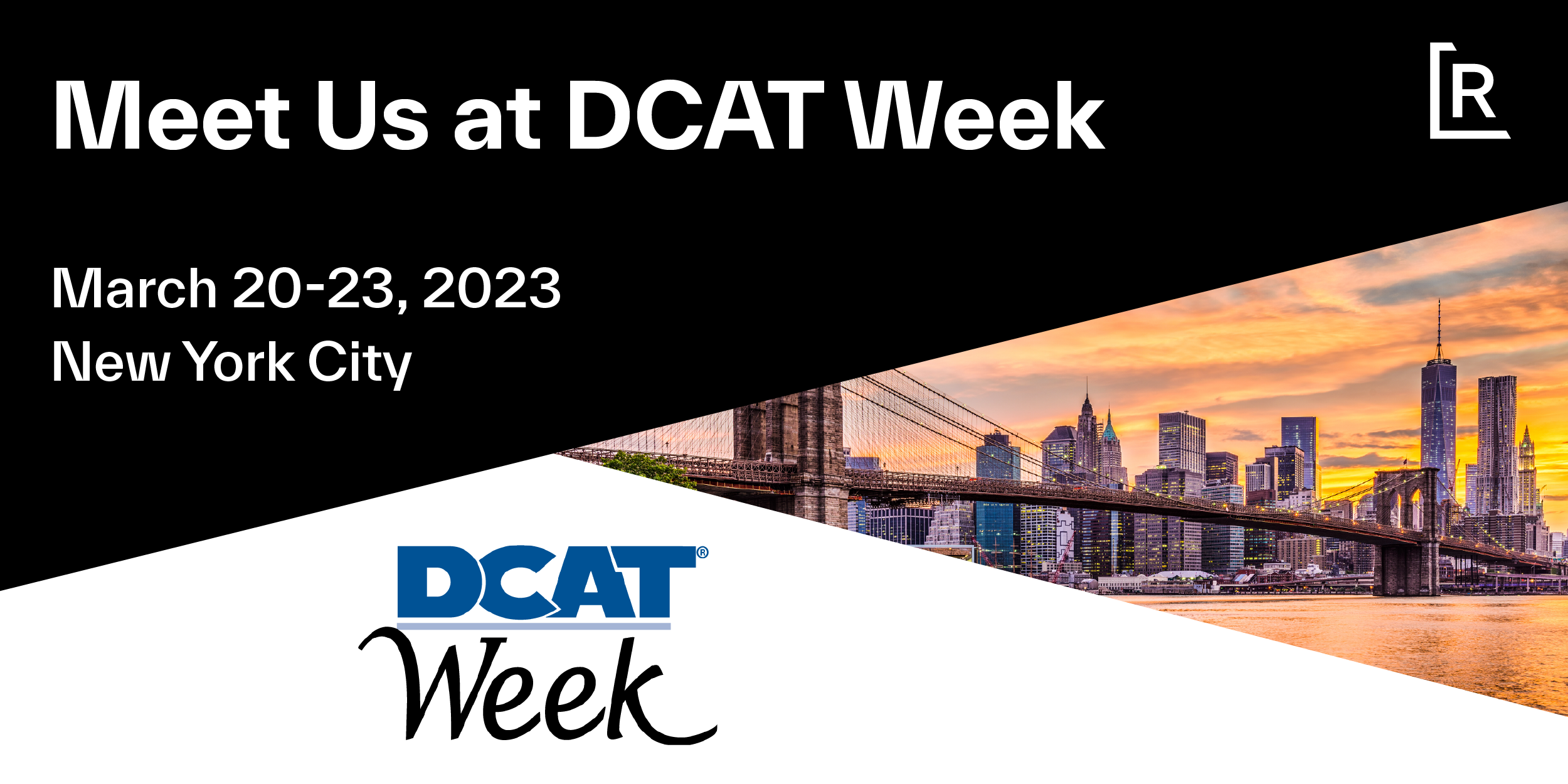 March 7, 2023 | Virtual

Capacity Constraints?
Vetting manufacturing partners can be time consuming and complex. Innovator companies are looking for a reliable and
equally innovative partner to support the development and manufacturing programs of the future. Sign up for the Outsourced Pharma Capacity Update to learn from Stewart McNaull, our Biologics and Vaccines Business Head at Resilience, about how Resilience provides innovative technology and support for companies like yours. Stewart will share an overview of the capabilities and highlight our capacities at our prominent North American locations.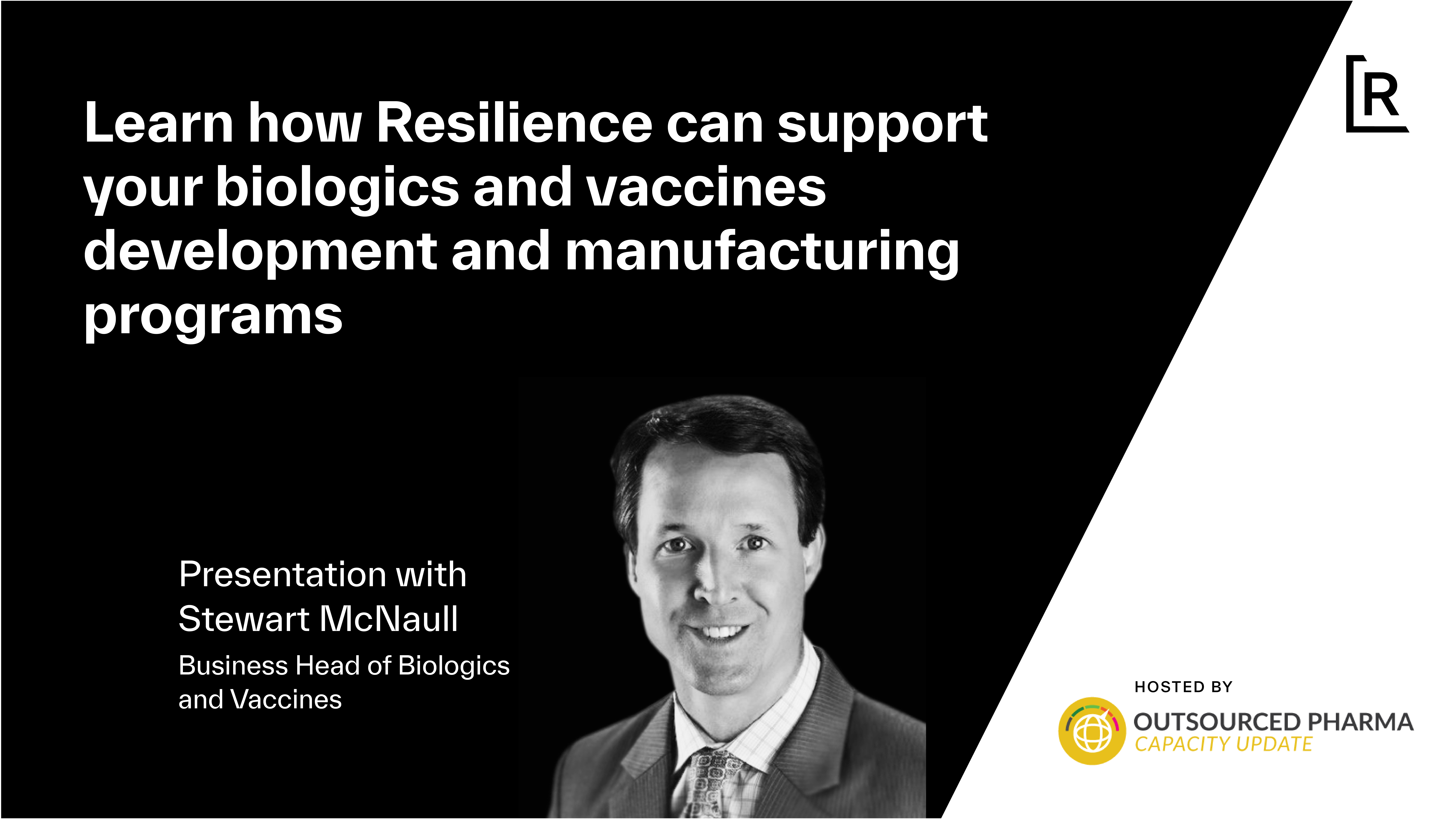 MARCH 1, 2023 | Virtual | 9:00 AM EST | 30 Minutes
WEBINAR:
How Digital Twins are Shaping the Future of Continuous Bioprocessing with Resilience and Siemens

Agenda:
The digital twin modeling framework

Resilience overview and the continuous manufacturing process capabilities at Resilience

The steps taken to develop the integrated and continuous biomanufacturing (ICB) digital twin with Siemens gPROMS Formulated Products

Description and results of both single unit operation models and the full integrated end-to-end model

Case study on the impact of expected disturbances, deviations, and uncertainties on product quality
Speaker Bio:
Rui Wheaton is a modeling & simulation scientist, and currently leading process economics and process system modeling program at Resilience.
Rui has a wealth of experience in process engineering, computational fluid dynamics (CFD), and mechanistic modeling, and have used these tools for process performance and comparability evaluation, root cause investigation, and process improvement.

Rui received her PhD in Chemical Engineering from Worcester Polytechnic Institute. Prior to joining Resilience, she has worked in Process Engineering roles at Bristol Myers Squibb and Praxair and has applied her expertise to support process development, scale-up and troubleshooting of commercial processes.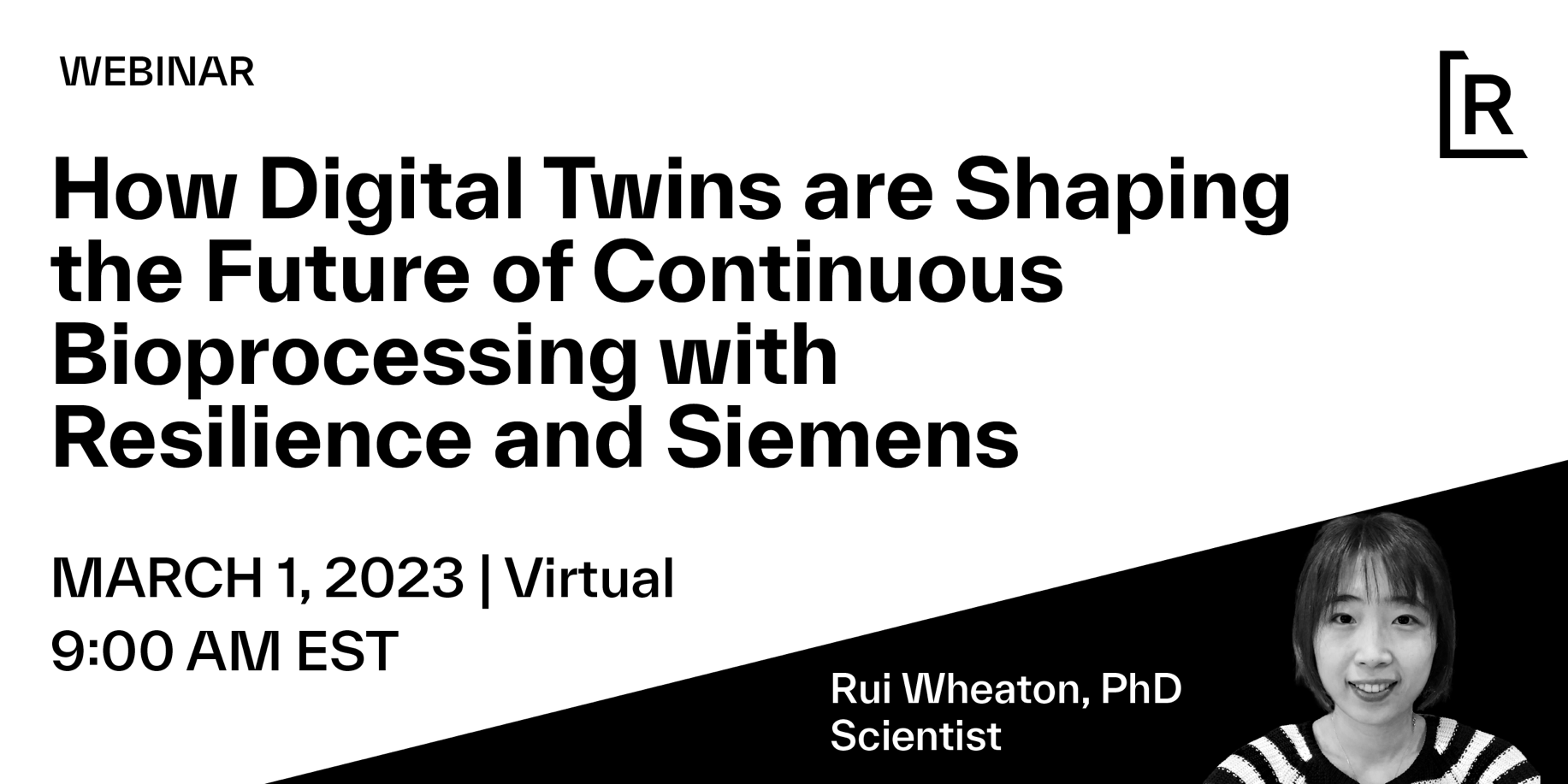 JANUARY 31, 2023
WEBINAR: Future-Proof Your Aseptic Filling: A Joint Webinar by Resilience and Cytiva
The Cytiva SA25 Aseptic Filling Workcell is a standardized system designed with flexibility built in. As an industry partner and collaborator, Resilience uses the SA25 to ensure that it can pivot between products quickly and adapt with you as your manufacturing needs change.
Sign up to hear from Resilience and Cytiva on how the use of SA25 Aseptic Filling Workcells at Resilience's Alachua, FL site can help future-proof your drug product manufacturing operations.
Agenda
Company Overview
Alachua, FL Site Overview
Flexible and Fully Automated Fill/Finish Options
Onboarding Timelines
Q+A with Panel of Experts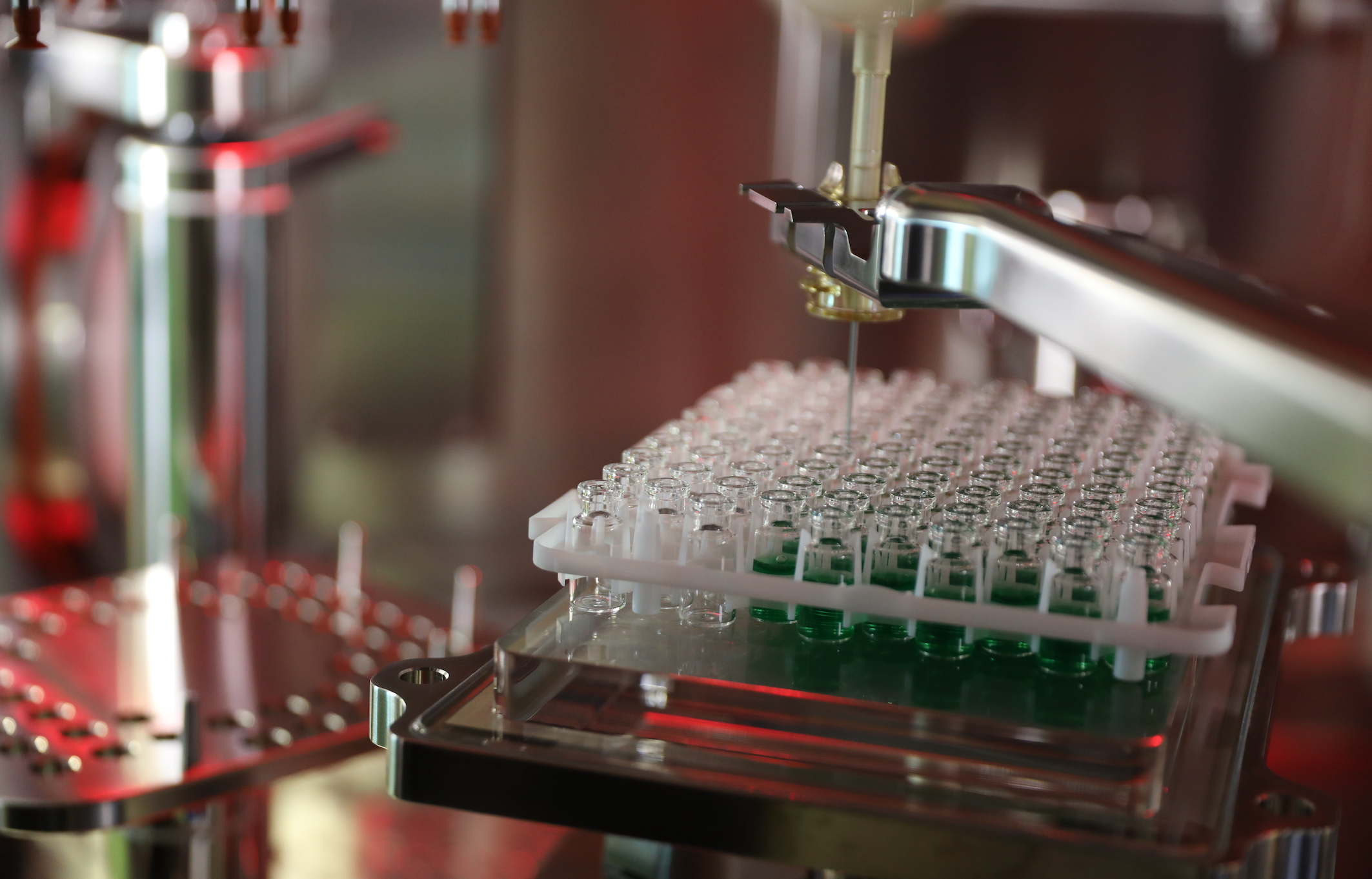 JANUARY 25-27 2023 | SANTA CLARA, CA
Precision Medicine World Conference
Booth # D3424
HEAR FROM OUR FOUNDER:
RAHUL SINGHVI, ScD, CO-FOUNDER & CEO
PANEL DISCUSSIONS:
WEDNESDAY, JANUARY 25th, 11:00am PST
"Commercialization – Moving from Rare to Common"
THURSDAY, JANUARY 26th, 1:30pm PST
"Innovations in Cell Therapy Manufacturing"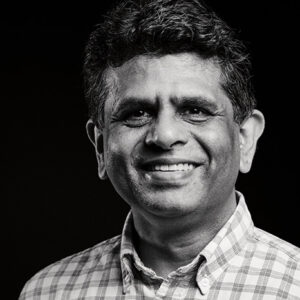 JANUARY 17-20, 2023 | MIAMI, FL
Advanced Therapies Week 2023
Stop by Booth # 300
JANUARY 19, 2023 | 12:30-1:30 pm
LEVERAGING PARTNERSHIPS TO ACHIEVE CLINICAL & COMMERCIAL SUCCESS
MODERATOR:
Eytan Abraham, EVP & Business Head, Cell Therapy, Gene Therapy & Nucleic Acid
What is a value share–based partnership and how can it inspire long–term success?
Forging collaborations with academic institutions to propel innovation
How platform development can maximize the chances of therapeutic success in the clinic and commercially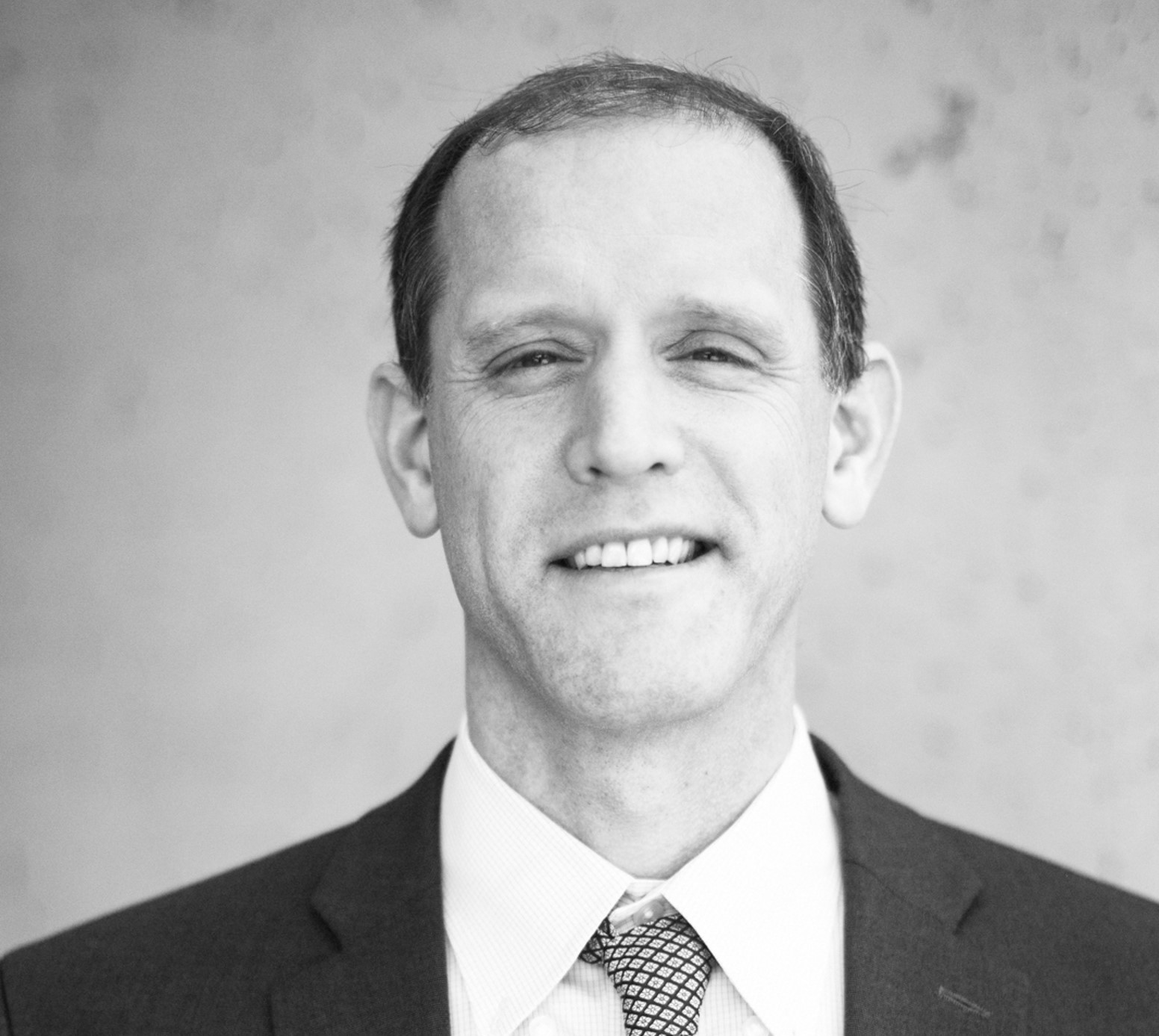 USP/BioPhorum Joint Workshop on Continuous Manufacturing of Biologics
December 7-8, 2022 | Rockville, MD
"A Digital Twin of an Integrated Continuous Biomanufacturing (ICB) Process at Resilience"
Presenters: Rui Wheaton, Scientist II; Ahsan Munir, Director
Authors: Rui Wheaton, Ahsan Munir, Chris VanLang, Thomas Erdenberger, Huanchun Cui, Brian To, Thomas Ransohoff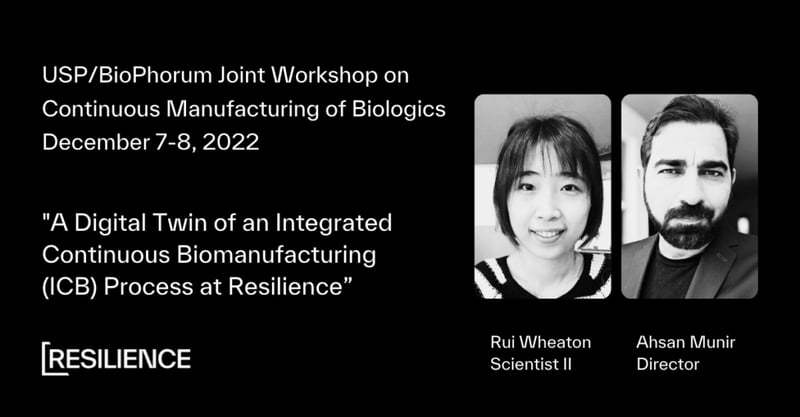 Biomanufacturing World Summit 2022
NOVEMBER 13-15, 2022 SAN DIEGO, CA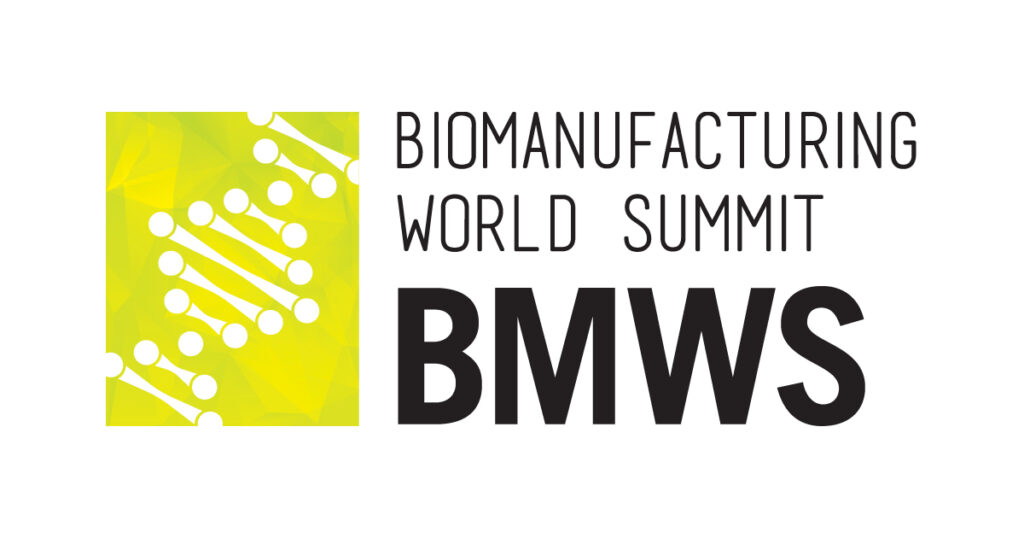 HEAR FROM OUR FOUNDERS:
PANEL DISCUSSION:
SUNDAY, NOVEMBER 13, 2022 2:15 PM PT
PAT YANG
VICE CHAIRMAN AND CO-FOUNDER
"Looking Backwards, Looking Forwards —How Did the Last Three Years Change Us?"
PANEL DISCUSSION:
SUNDAY, NOVEMBER 13, 2022 5:00 PM PT
RAHUL SINGHVI
CEO AND CO-FOUNDER
"Planning for Biomanufacturing of the Future: Setting the Course for Successful Industrialization of New Therapeutic Modalities"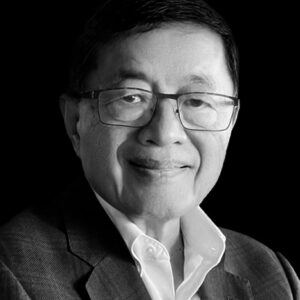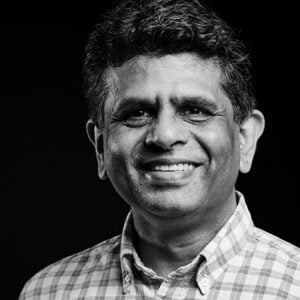 MEETING ON THE MESA
OCTOBER 9-12, 2022
CARLSBAD, CA
Scalable biomanufacturing for cell and gene therapies is crucial to making them accessible to more patients. However, gaps in capacity and technologies are holding these life-saving therapies back from becoming mainstream options. The industry needs bold ideas and better ways to make them quickly, reliably, and at scale.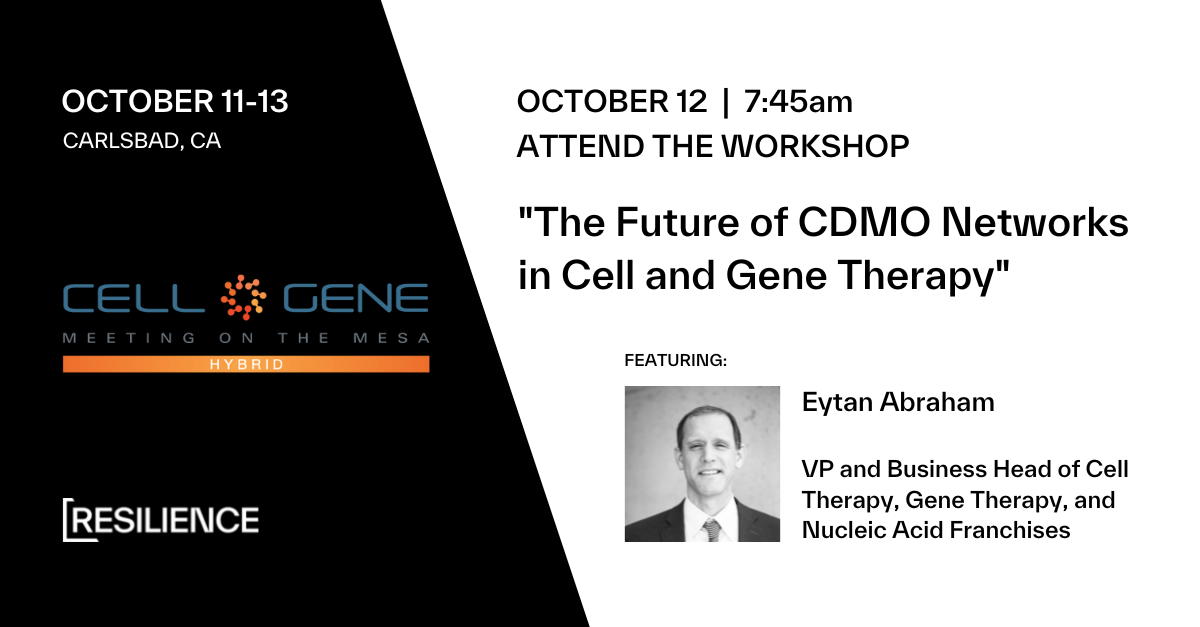 OPEN HOUSE: VIRTUAL TOUR
October 11, 2022
Home to our Development and Manufacturing Center for Biologics, Vaccines, and Gene Therapy, our Alachua site is answering the call to revolutionize how medicines are made, funded, and scaled.
Sign up to hear from site leaders and virtually tour our recently built process and analytical development laboratory and GMP manufacturing facility which includes four additional 2,000L single-use bioreactors.
Speakers:
Stewart McNaull, VP and Business Head of Vaccines and Biologics
Oliver Vogt, VP and GM Site Head – Alachua site
Suzanne Mace, Head of Process Development – Alachua site
Chuck Hart, Head of Manufacturing – Alachua site
Adam Pinkert, Head of Quality – Alachua site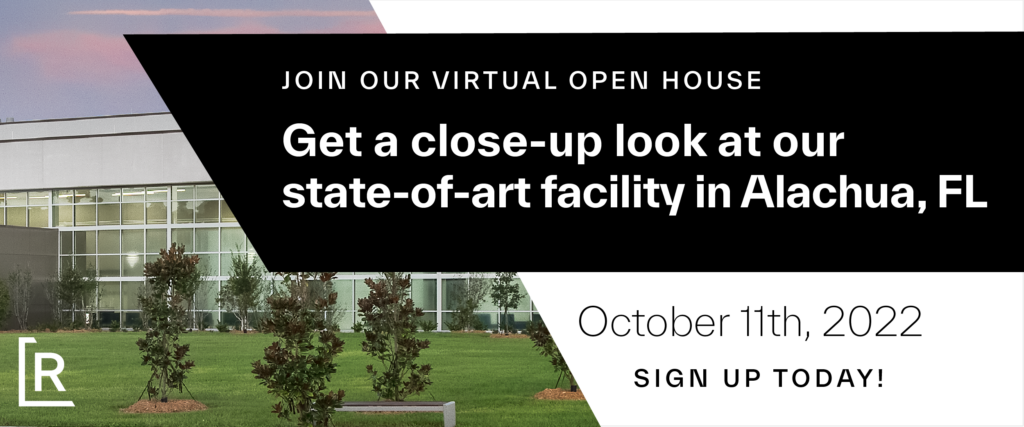 PLANNING FOR 2023?
DON'T MISS OUTSOURCED PHARMA CAPACITY
Resilience is excited to participate and provide an overview of biologics & vaccines drug substance manufacturing and drug product & fill/finish capabilities at our key North American sites.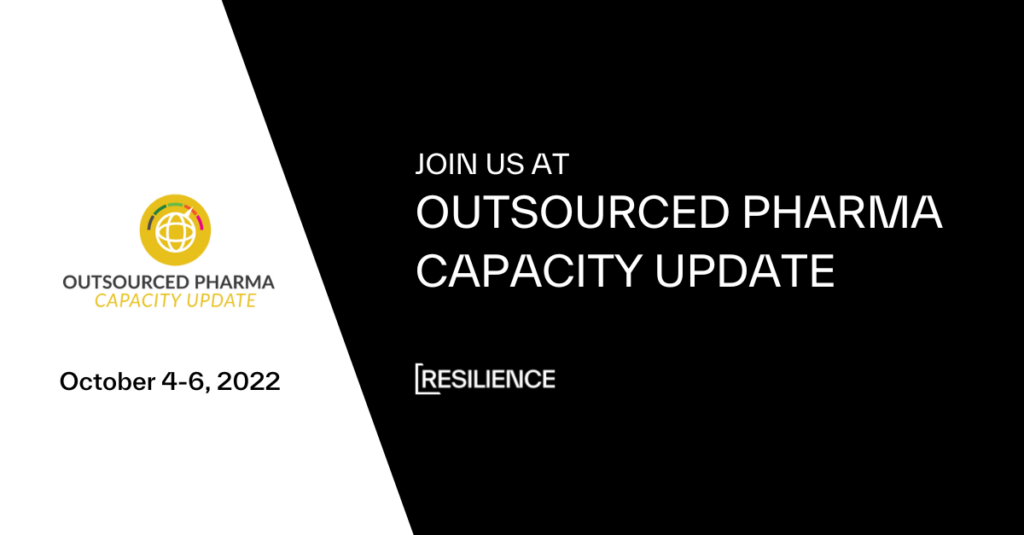 September 27-30, 2022
Boston, MA
Booth #1119
(part of Biotech Week)
Stop by our booth #1119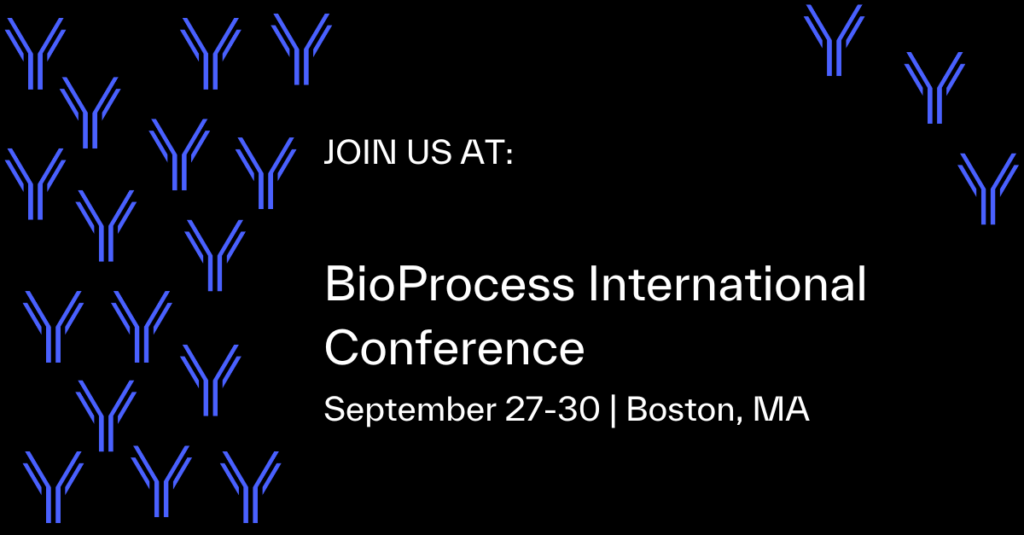 September 29th at 2:00pm ET
"Strategies to advance your biologic products to the clinic with a path to commercial launch"
Walk away with a better understanding of:
Investment in disruptive technologies to advance the manufacturing paradigm
Structured approach to development, transfer, validation, and commercialization
Optimization of clinical programs for robust and reliable commercial supply of bulk drug substance and drug product
Merging technical depth with next-gen digital and regulatory capabilities for commercial supply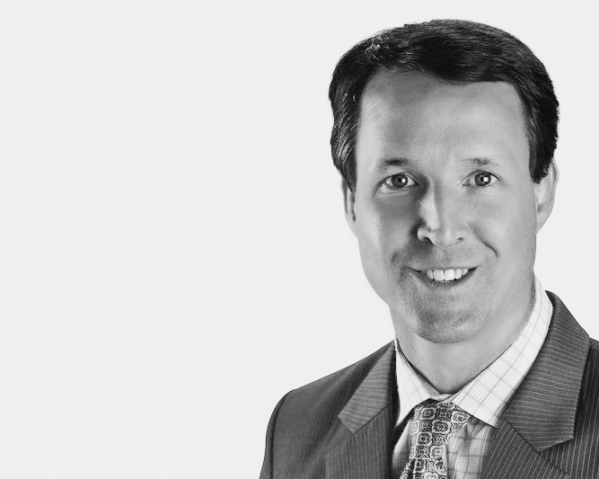 Stewart McNaull
Resilience, Business Head, Biologics & Vaccines Franchise
September 20-22, 2022
Boston, MA
Booth #102
CAR-TCR
The 7th Annual CAR–TCR Summit is uniting experts with one common goal of engineering a disease–free world this September. Across this three–day event over one thousand attendees from over three hundred companies will all be coming together to explore discovery through to commercialization to deliver safe, effective and commercially viable CAR and TCR therapies.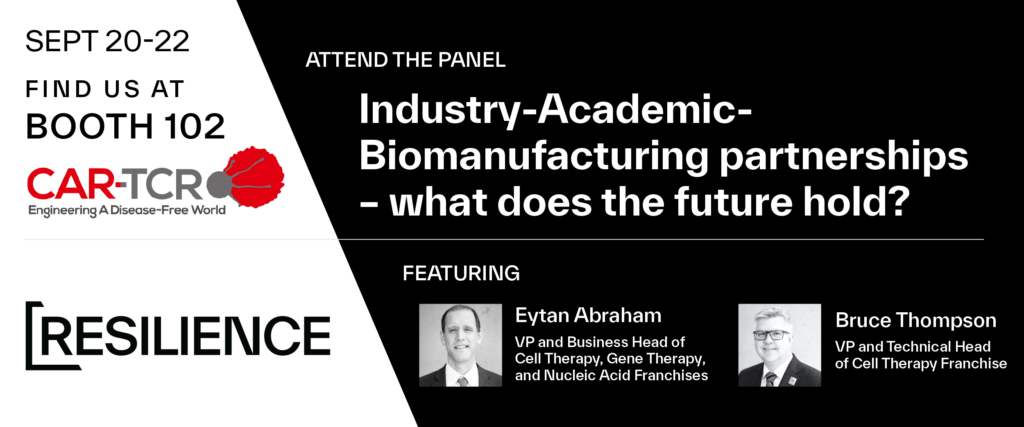 September 22 at 12pm ET
INDUSTRY EXPERT PANEL: Manufacturing Track:

"Industry-Academic-Biomanufacturing Partnerships —What Does The Future Hold?"
Join Resilience's cell therapy leaders Eytan Abraham – VP and Business Head of Cell Therapy, Gene Therapy, and Nucleic Acid Franchises and Bruce Thompson – VP and Technical Head of Cell Therapy Franchise and a panel of industry experts as they lead a thought-provoking discussion on key industry challenges and how we can solve these bottlenecks to future-proof life-saving therapies.
AUGUST 30, 2022
Webinar: Establishing a Stage-Gate Approach to Biomanufacturing
Speakers: Marta Papini, Tom Ransohoff, Stewart McNaull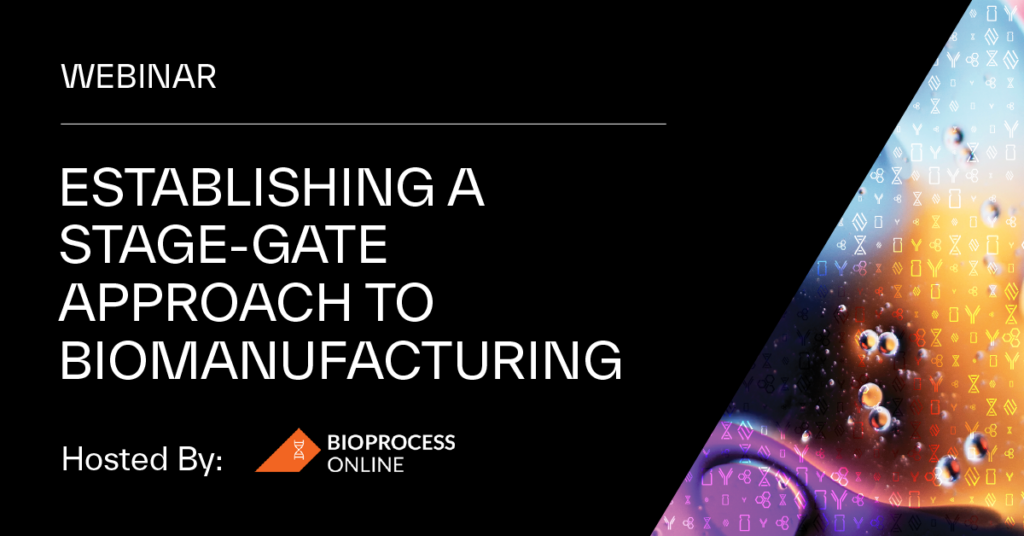 The need for advanced technology platforms that offer a clear, end-to-end path to commercial manufacturing is driving biotech companies to outsource critical stages of their biomanufacturing process.
In this informative webinar, biotech leaders provide thought-provoking examples of applying a stage-gate approach throughout the drug development lifecycle. The information presented will highlight how to perform critical activities leveraging process and analytical development resources from early-stage clinical to commercialization.
Key learning objectives:
How to adopt a stage-gate approach to biomanufacturing development that is highly flexible yet ensures that critical activities for each stage are effectively delivered
Gain insight into creating a suitable tech transfer process for both early and late-stage programs
Deep dive into process and analytical development capabilities that support effective development
JULY 26 - 28, 2022
NIIMBL 2022
NATIONAL MEETING
Washington, D.C. / Virtual

COME HEAR OUR TEAM PRESENT DURING NIIMBL 2022
JULY 26th, 2:45 pm ET

Amanda Ashcraft
Senior Director, Quality Site Head

"The Role of Commercial Manufacturing in Innovation"

JULY 26th, 2:45 pm ET

Bruce Thompson, PhD
Vice President & Technical Lead, Cell Therapy

"When Art Meets Science: Tech Transfer in the Age of New Modalities"

JULY 27th, 1:15 pm ET

David DiGiusto
Sr. Vice President, Stem Cells and Regenerative Medicine

"Cell-Based Therapies: This Time It Really *Is* Different!"
JULY 26 - 28, 2022
mRNA-BASED THERAPEUTICS SUMMIT
Hilton Boston Logan Airport | Boston, MA
Visit our team Booth #23

JULY 7 - 8, 2022
BIO MANUFACTURING INNOVATION SUMMIT 2022
Rutgers University Busch Campus Center
Piscataway, New Jersey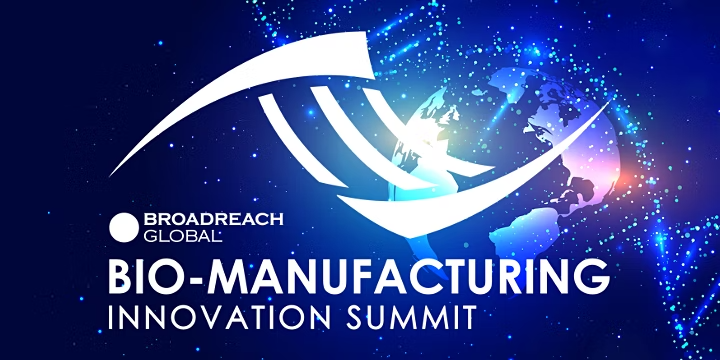 July 7TH, 1:20 pm ET
Join Resilience Co-Founder and CEO, to hear how the gap between bio-manufacturing supply and demand is being solved for.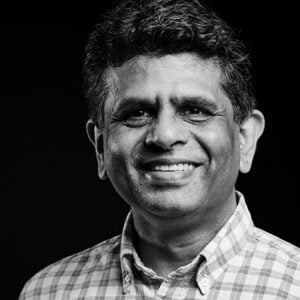 June 13 - 16, 2022
BIO INTERNATIONAL CONVENTION 2022
San Diego, CA
Visit with us at Booth 1011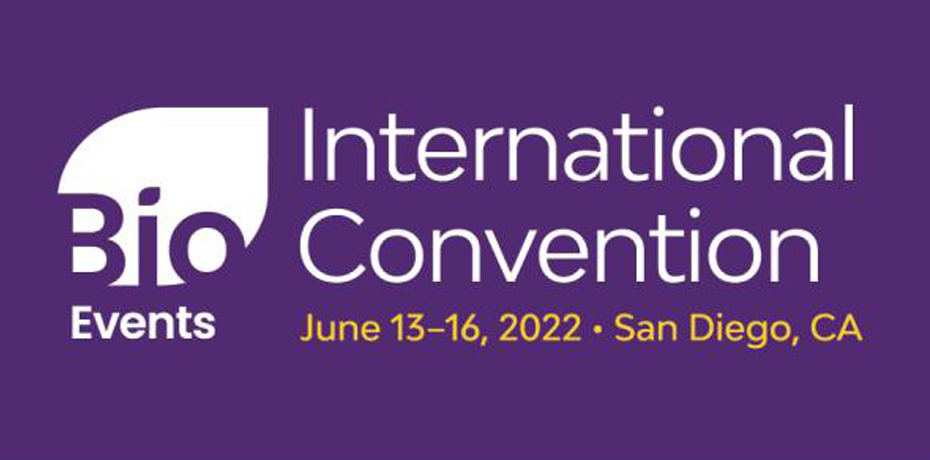 COME HEAR OUR TEAM PRESENT DURING BIO 2022.
JUNE 14TH, 12:00 pm – 12:45 pm
Eytan Abraham, PhD, Vice President & Business Head of Cell Therapy
Panel: Therapeutic Cell and Gene therapy Modalities – Business and Manufacturing Strategies Impacting the Decision to Develop One Therapy Type vs. Another
See more Info here
JUNE 14TH, 12:45 pm – 1:05 pm
Weston Kightlinger, PhD, Director, Cell-free Protein Synthesis
Presentation: Enabling Next-Generation Biomanufacturing Using Cell-free Technology
JUNE 15TH, 11:00 am – 12:00 pm
John Kerwin, PhD, Technical Head of Gene Therapy
Panel: Current Realities of Make vs. Buy for Advanced Therapies in Manufacturing
See more Info here
JUNE 15TH, 12:00 pm – 12:45 pm
Bruce Thompson, PhD, Vice President & Technical Lead, Cell Therapy
Panel: Therapeutic Cell and Gene Therapy Introducing New Technologies to Compress Timelines, Increase Capacity and Reduce Risk
See more Info here
May 16 - 19, 2022
ASGCT 2022
Washington, DC
Visit with us at Booth 160

May 9 - 12, 2022
TIDES USA 2022
Boston, MA
Visit with us at Booth 107

May 4 - 7, 2022
INTERNATIONAL SOCIETY FOR CELL & GENE THERAPY 2022
San Francisco, CA
Visit with us at Booth 107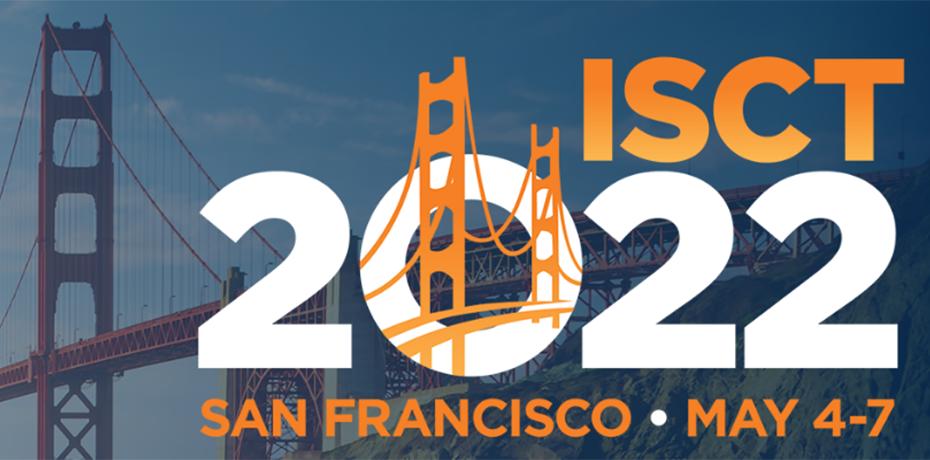 March 7th-10th
GENE THERAPY FOR
RARE DISORDERS 2022
Join us for a presentation on March 9th at 12:30pm, "High-Throughput platforms for Gene Therapy Programs", Presented by Patrick Starremans, PhD is Director of Analytical Development and Head of Resilience's Gene-therapy AD-group.
Key topics to be presented on:
Future-proofing your gene therapy
Forward-thinking in process development including an introduction to new platforms and technology modules
Fit for purpose design
High throughput process and analytical development concepts
How partnering with Resilience will change the way you consider service providers and industry partners
Anytime during the week, stop by our booth (#19) to learn how we can help you by revolutionizing the way medicines are made.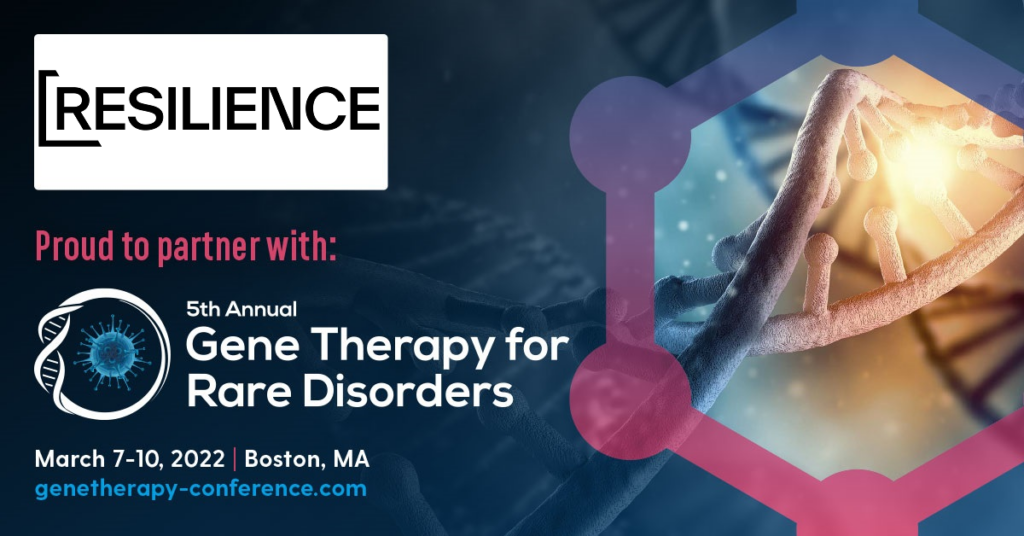 Patrick Starremans, Ph.D.
Resilience, Director of Analytical Development and Head of Resilience's Gene-therapy AD-group

Patrick Starremans, PhD is Director of Analytical Development and head of Resilience's Gene-therapy AD-group. Dr. Starremans received his PhD in Medical Sciences and Master's in Medical Biology from the Radboud University in Nijmegen the Netherlands and an undergraduate degree in Biochemistry from Zuyd University of Applied Sciences. Following his move to the US, his career focused on molecular and cell-based assay development for the past 18 years, starting at Harvard Medical School and followed by tenures in pharmacology at Genzyme, Sanofi, Evotec and Mitobridge followed by a switch to Gene Therapy Analytical Development when he joined Voyager Therapeutics as head of Process Analytics and later as head of Analytical Development building out their CMC-Analytical capabilities and infrastructure and helping Voyager file their first successful IND for an internal program.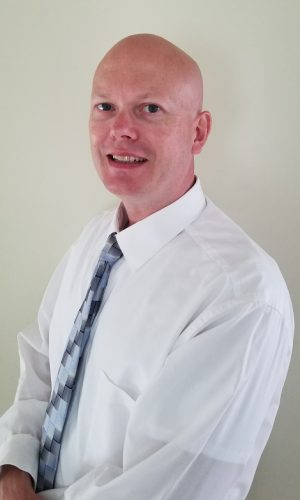 January 25th-28th
Advanced Therapies Week 2022
Miami Beach Convention Center
Join us for a panel discussion on January 27th at 12:30pm, "Technology, Disruptive Innovation and Partnerships that are revolutionizing How Medicines Are Made", moderated by our very own David DiGiusto, CTO of Cell and Gene Therapy. Panelists will include an array of industry experts including Resilience team members: Bruce Thompson., VP & Technical Lead, Cell Therapy and John Kerwin, Senior Director & Technical Head, Gene Therapy.
The technology of manufacturing complex medicines like cell and gene therapy hasn't kept pace with the wave of scientific discoveries fueling them. Because many of these approaches to attacking diseases are so new, the process of making them hasn't progressed beyond methods only meant for small batch, academic labs. In this panel discussion, we will take a deeper look into what has hindered growth and scalability of these medicines, and how disruptive technology and cross-industry partnerships are driving change in this young and exciting field of medicine.
Key topics:
Best practices for successful partnerships between industry, clients, service providers, technology partners, and academia
Viral vaccine technology platforms
Investment and risk-sharing in development
Product life cycle management
Anytime during the week, stop by our booth (#201) to learn how we can help you by revolutionizing the way medicines are made.
David DiGiusto, PH.D
Resilience, Chief Technology Officer, Cell & Gene Therapy
David DiGiusto PhD is formally trained as an immunologist and stem cell biologist with over 20 years of academic and 12 years of industrial experience in translational medicine with a focus on Cell and Genetic therapies. Dr. DiGiusto has made significant contributions to product development and manufacturing for more than a dozen Phase I/II clinical trials. He has led the creation and/or operation of 11 GMP compliant biologics manufacturing facilities including the oversight of process development, manufacturing, quality systems, and regulatory affairs infrastructure. Under his direction, plasmid DNA, CAR T-cells, regulatory T-cells, engineered stem cell grafts, gene modified hematopoietic stem cell and ES derived cell therapy products have been developed, manufactured and used in first in human and early stage clinical investigations. Dr. DiGiusto is the former North American Vice President for ISCT (2016-2018), former member of the NIH recombinant DNA advisory committee (RAC) and an independent biotechnology consultant (>30 years). He received his undergraduate and Ph.D. degrees from the University of Colorado.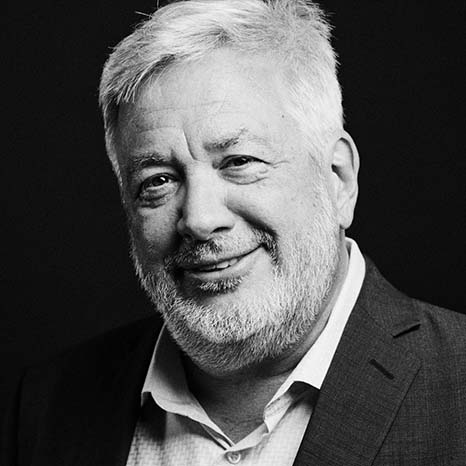 Join Us
We're constantly looking for builders, creatives, and innovators who want to make big change and serve an important mission.