PROPEL YOUR
BIOLOGICS PROGRAM
Our biologics process and analytical development and manufacturing platforms are built for what the industry demands most: efficiency, quality, and flexibility.

---
OUTCOME-DRIVEN

BIOLOGICS MANUFACTURING
As recombinant protein and monoclonal antibody treatments continue to provide promising pathways for both existing indications and new ones, Resilience has the clinical and commercial experience, expertise and capacity to be your preferred manufacturing partner.
Regardless of which of our Biologics teams and facilities across North America take the lead on your project, our goals are the same: to streamline and accelerate your path to first-in-human studies by more efficiently integrating late discovery activities with early development and to apply our clinical and commercial manufacturing excellence to provide robust and reliable supply for your patients.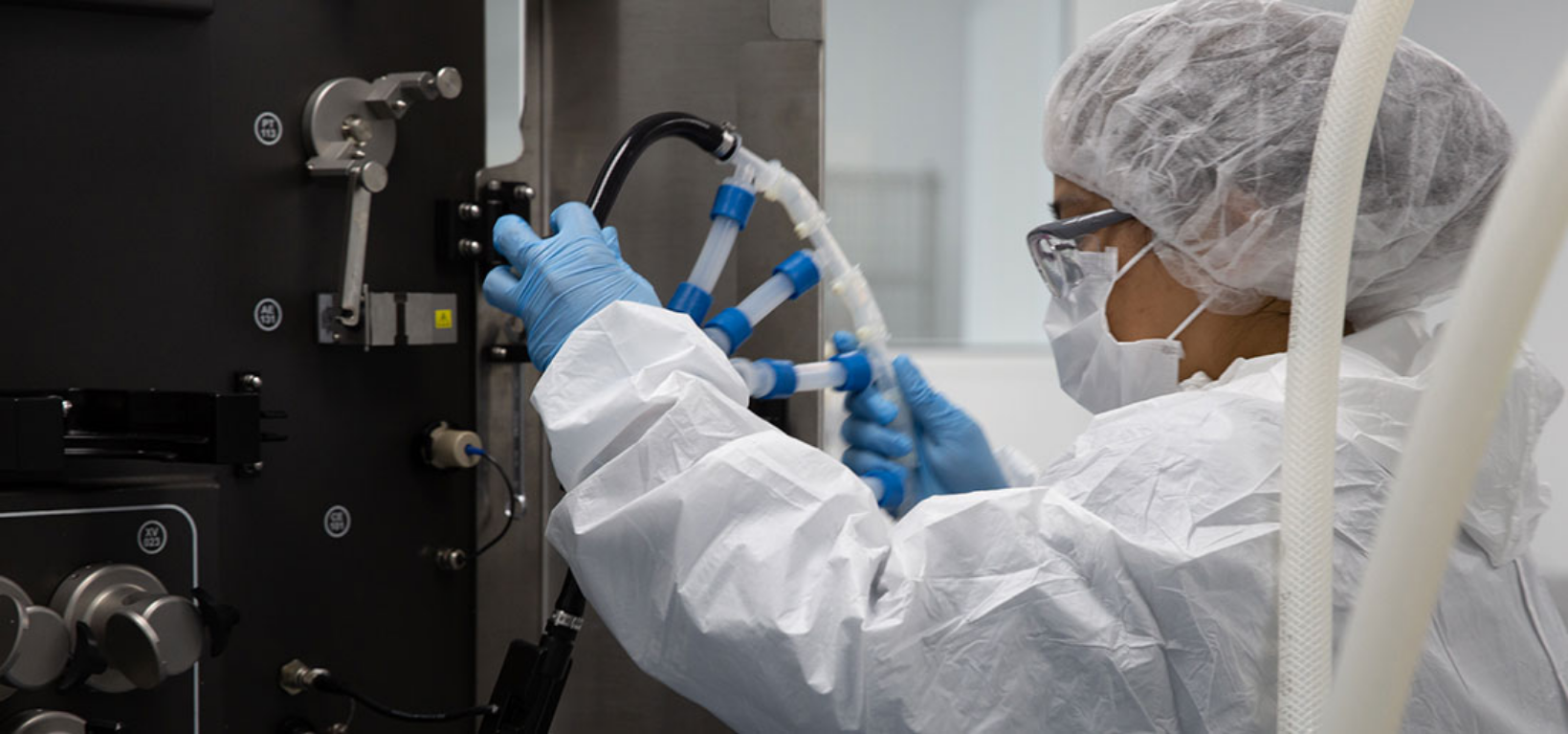 ---
Product Types
mAbs
Enzymes
Fusion proteins
Bispecifics
Non-cytotoxic conjugation
Recombinant proteins
Accelerated Path To IND
End-to-end cell line development (CLD), formulation, process and analytical development (PAD), with early-stage clinical manufacturing for fed-batch or continuous production to provide flexibility and speed for first-in-human (FIH) programs


Innovative Expression & Manufacturing Platforms
Multiplexed CLD accelerates transition to development by enabling CLD on a parallel path
Continuous Manufacturing (perfusion upstream and continuous downstream unit operations) improves product quality and cost of goods
Cell Free Protein Synthesis provides greater flexibility, control and production speed for scaling difficult to manufacture biologics
Perfusion experience and capacity with continuous purification capability
Robust Clinical & Commercial Manufacturing
Extensive experience and expertise in vaccines, mAbs, enzymes, fusion proteins, and bispecifics
Strong network of facilities, equipment, materials, digital solutions, and operational excellence to fit your program's specific needs
Early phase to commercial tech transfer
Optimization of clinical programs for robust and reliable commercial supply of bulk drug substance and drug product
35+ years of commercial manufacturing experience in products distributed over 70 countries
Expansion of 10 single-use process lines at 500L-2,000L scale
Certified multi-product facilities
Cell bank GMP production (MCB and WCB)
Integrated formulation and fill finish
Extensive network of drug product fill/finish
capacity
Experienced CMC & Regulatory Support
Seasoned regulatory team with an average of 20+ years of experience working alongside product development leaders to provide CMC and regulatory support from pre-clinical development to licensure
Multi-tiered support to fit your stage of product development and needs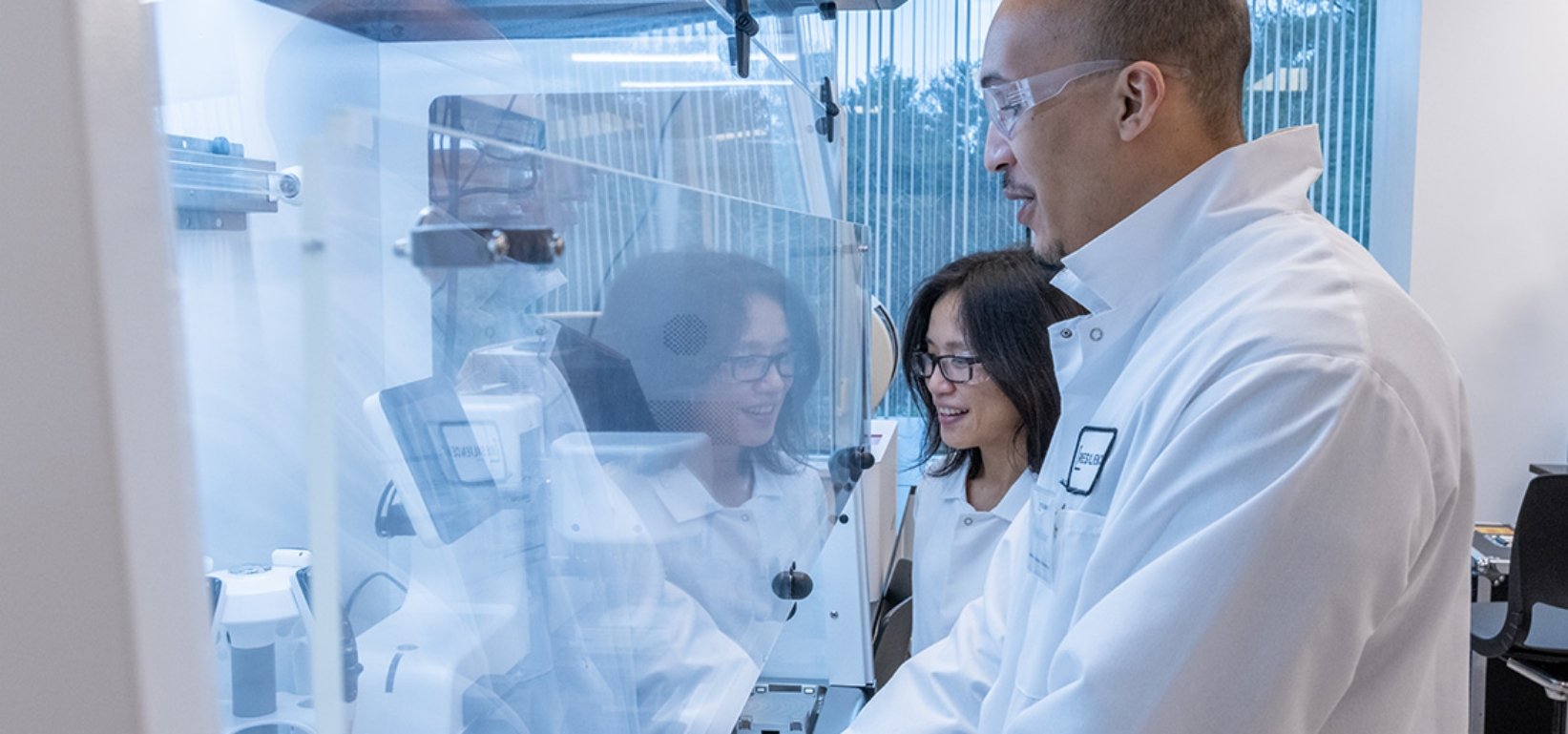 ADVANCE WITH CONFIDENCE
Faster time to clinic. Greater flexibility. Improved control.
Our team is ready to deliver to your team the benefits that can only come from setting a new pace in biomanufacturing.
SPEAK WITH A BIOLOGICS EXPERT
Let's Start a Conversation
You've no doubt filled out a million forms before. But this is the first one to us – and we're excited to hear from you. Let's see if your biomanufacturing needs and our capabilities are a good match.