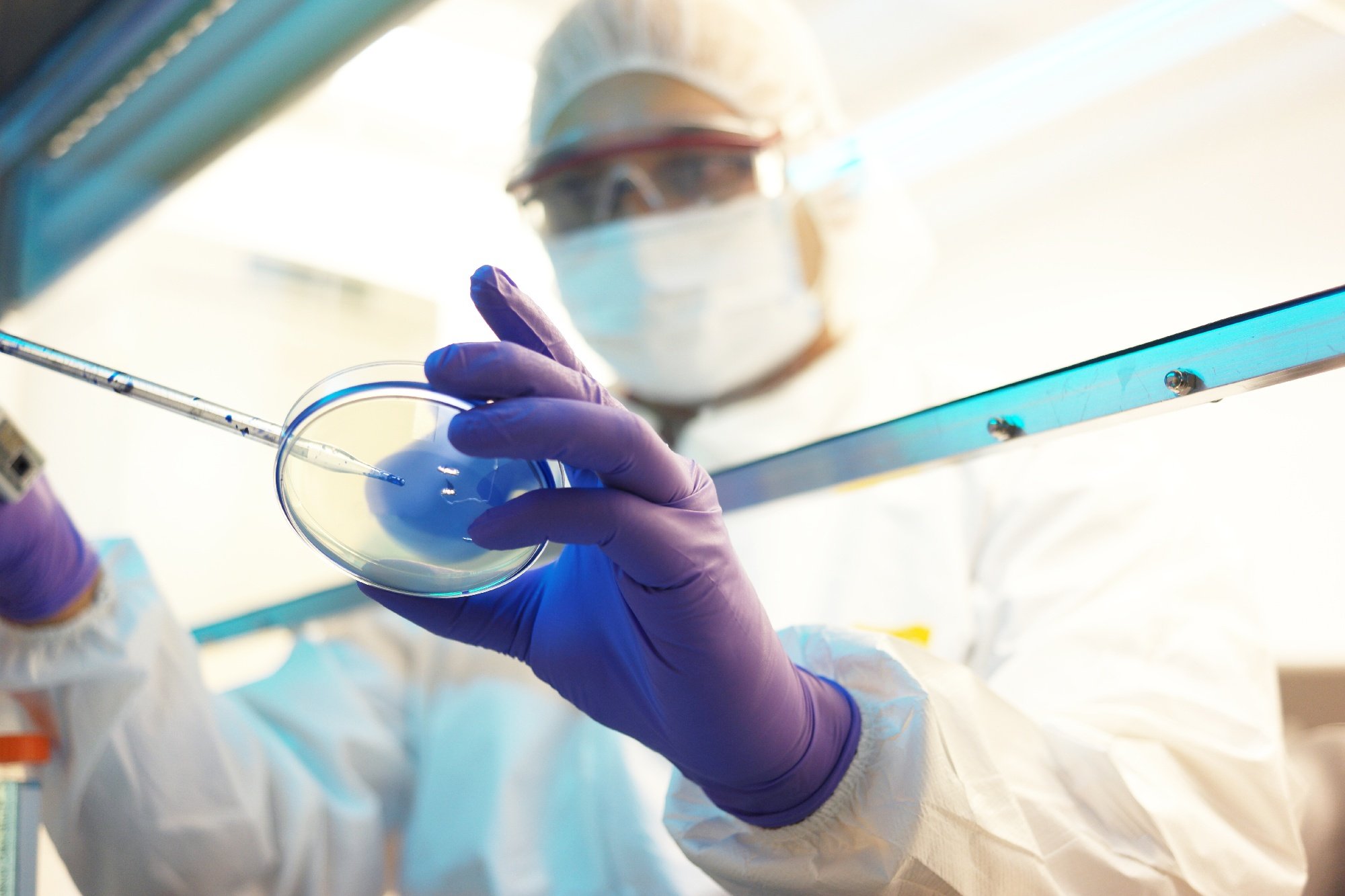 How Early-Phase Companies Can Future-Proof Their Cell Therapies
How Early-Phase Companies Can Future-Proof Their Cell Therapies
The following was extracted from a conversation with Eytan Abraham "Q: How should early-phase biotech companies approach Process and Analytical Development (PAD) and manufacturing to maximize cell therapy program success"
Cell therapies are probably the most complex therapeutics in development today. They are inherently a 'living drug' that interacts with and responds to the ex-vivo (during manufacturing) and in-vivo (post-patient infusion) environments.
The balance between speed to clinical proof of concept (POC) and robust development is highly debated, as developers believe their therapeutic products can help patients immediately. While a phase-appropriate approach to early clinical development should be taken, there is a trade-off in development resources. Product and process understanding should be equally prioritized with pre-clinical safety and efficacy studies during early development to increase the success of process and analytical optimization later in development.
Given the complexity of the above activities, we recommend coordinating most of the process and analytical development, as well as the GMP manufacturing elements, with partners who have the expertise, equipment, and facilities to execute the manufacturing component. Setting up a GMP-compliant manufacturing site that can grow with the company's needs is challenging, extremely expensive, and time consuming. Not to mention that workforce with expertise in this area is scarce.
Working with a partner who has these capabilities, resources, and expertise can mitigate risk, costs, and timelines. Once in the commercial phase, one can decide whether to build a dedicated facility. Unlike traditional CDMOs, Resilience believes that the key to the commercial success of the therapy is to create long-term alignment of incentives between the therapeutics company and the biomanufacturing partner.
One of our observations is that biomanufacturing capabilities by and large haven't kept pace with scientific innovations. We want to make sure that those two are linked so that capabilities are leveraged into curative therapies more quickly. In addition to developing and providing the technologies needed for superior manufacturing, we also invest heavily in emerging technologies that will advance the field forward.
For example, starting material variability, especially in autologous therapies, is a real and key issue. We are deploying analytical characterization to better understand the starting material preceding the manufacturing process to inform the chances of manufacturing success. In autologous cell production, each patient is different from a genetic and clinical pretreatment standpoint. It is difficult to predict the differences in the starting material. The same manufacturing process is more likely to yield different results each time. Finding correlates of manufacturing success (e.g., an increased proportion of naïve or central memory T cells in a CAR-T process), as well as real-time analytics during processing, can inform us of the required process changes to maximize the chance of manufacturing a successful batch/therapy.
As we learn more correlates of successful manufacturing outcomes, we can apply these to allogeneic donors as well. On the allogeneic side, while not as varied in terms of starting material because of the innate ability to pre-screen donors, challenges with multiple donors and/or minute changes to raw materials could also result in changes to the batch/product. Thus, the same principles of better analytics, both before and during manufacturing, are important to understanding and controlling process variability.
To enable solving some of these issues, Resilience focuses on implementing deep analytics solutions, including DNA/RNA sequencing and proteomics, both before and following the manufacturing process. Another critical element is collecting all the data for bioinformatics and leveraging AI to unravel the correlations between starting material, process, and clinical outcomes. In essence, early-phase companies should consider focusing on developing a robust and risk-mitigated pipeline and gaining a deep understanding of their therapy's mode of action. Focusing on these areas will de-risk their programs and allow them to scale, change manufacturing methods (and locations), and define the correct product release assays and parameters.
Working with a partner with deep expertise in manufacturing cell therapies can be advantageous. Since they understand, track, (or even develop) solutions for these issues, they can suggest and implement the latest and greatest to maximize the chances of your therapy succeeding in the clinic and commercially.
About the Author:

Eytan Abraham heads Resilience Cell Therapy, Gene Therapy and Nucleic Acid Franchise Business, focusing on partnering with leading Pharma, Biotech, and Clinical Centers to deliver process development as well as clinical and commercial biomanufacturing. Bringing to bear novel and enabling manufacturing solutions, platforms, and capabilities to benefit patients in need.
Prior to Resilience, Eytan was at Lonza for eight years, heading of the Personalized Medicine Business Unit, as well as Lonza's Cell and Viral Therapy R&D; focusing on developing manufacturing solutions for the Cell and Gene therapy continuum. Prior to this, he was head of therapeutic pipeline development at Pluristem Therapeutics, bringing to the clinic cell therapies for cardiovascular indications.
Eytan holds a Ph.D. in developmental and molecular biology from the University of Maryland Biotechnology Institute, and a post-doctorate in cell therapy and tissue engineering from the Harvard-MIT Biomedical Engineering Center and Harvard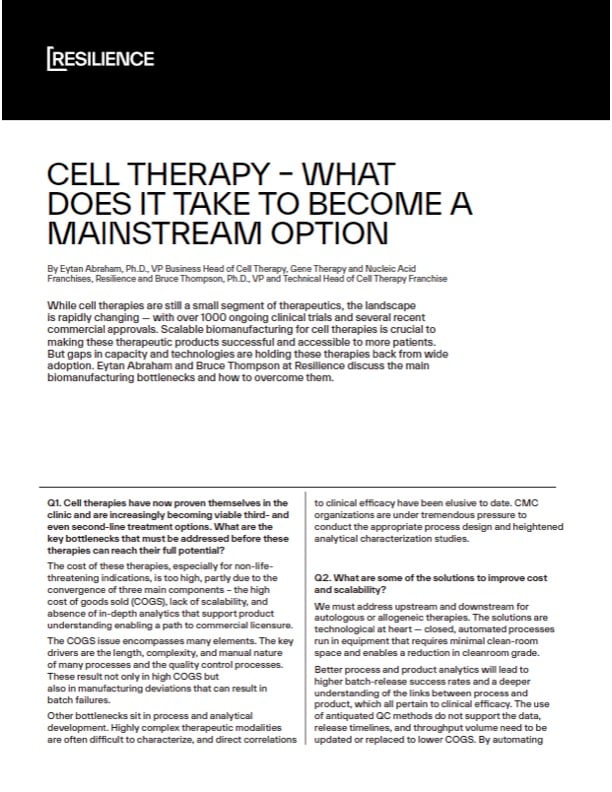 Download a PDF version of the complete conversation by completing the form below: