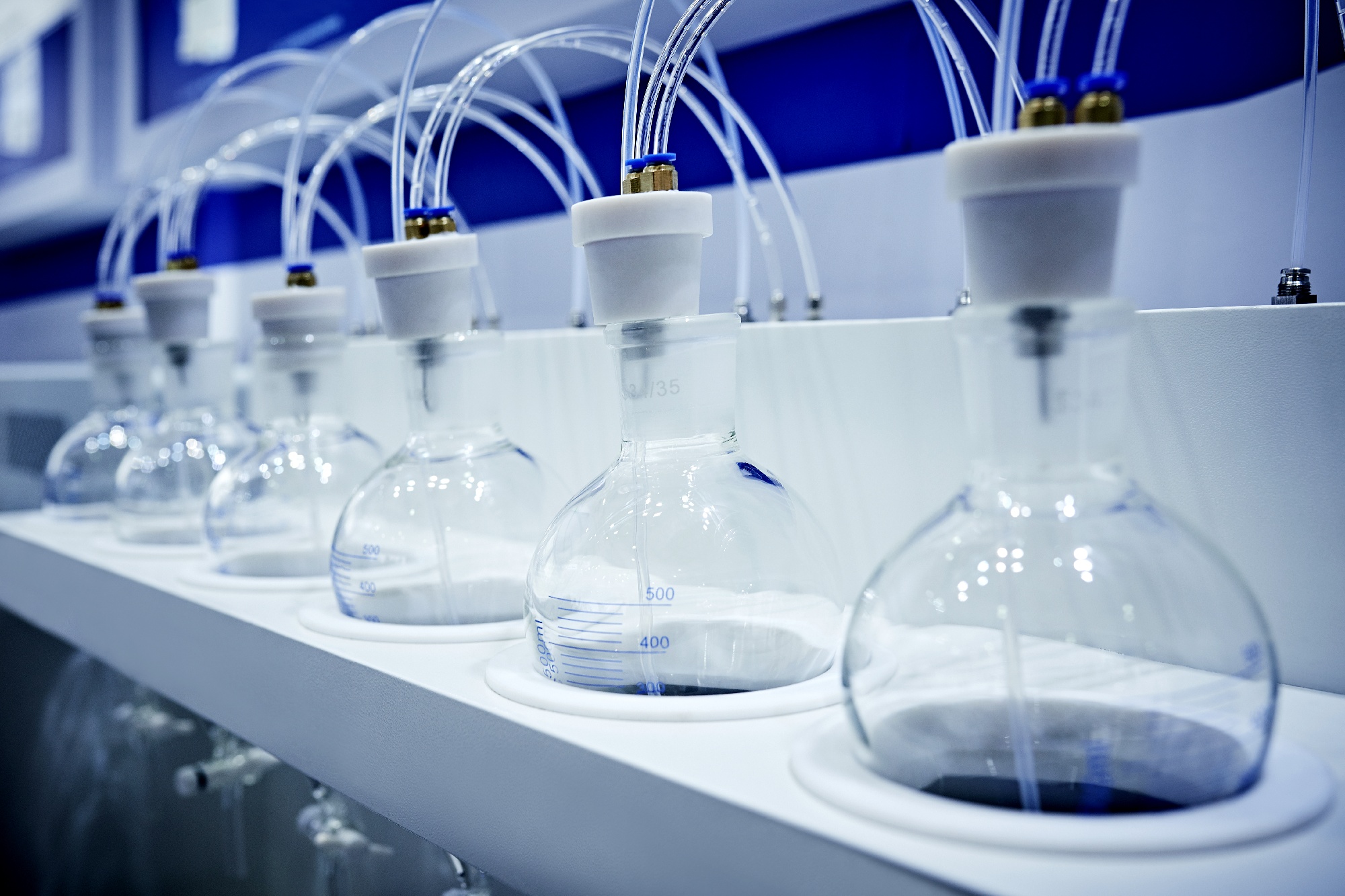 On Demand Webinar: Establishing a Stage-Gate Approach to Biomanufacturing
The need for advanced technology platforms that offer a clear, end-to-end path to commercial manufacturing is driving biotech companies to outsource critical stages of their biomanufacturing process.
In this informative webinar, biotech leaders provide thought-provoking examples of applying a stage-gate approach throughout the drug development lifecycle. The information presented will highlight how to perform critical activities leveraging process and analytical development resources from early-stage clinical to commercialization.
Sign up to watch the on demand webinar.
---
Key learning objectives:
- How to adopt a stage-gate approach to biomanufacturing development that is highly flexible yet ensures that critical activities for each stage are effectively delivered

- Gain insight into creating a suitable tech transfer process for both early and late-stage programs

- Deep dive into process and analytical development capabilities that support effective development

---
Speakers: Marta Papini, Tom Ransohoff, Stewart McNaull
Marta Papini
Joining Resilience in 2021, Marta Papini is a data-driven leader with over a decade of experience in process development, technology transfer, and manufacturing of biologics and cell therapy products.

She has a proven track record of bringing products from pre-clinical to GMP manufacturing and commercialization, leveraging a strong knowledge of ICH and regulatory guidance and GMP environment. Her expertise spans the end-to-end scope of lifecycle development including GMP readiness, process validation, new product introduction, MES, facility buildout, aseptic processing, and manufacturing data science.

Marta holds a Ph.D. in Chemical and Biological Engineering from the Chalmers University of Technology and a Master's degree in Industrial Biotechnology from the University of Milan.
Tom Ransohoff
Tom is the Technical Head of the Biologics Franchise at Resilience. With over 30 years of experience in the biopharmaceutical industry, Tom's areas of experience include development and scale-up of biopharmaceutical processes, separations and purification technologies, cGMP manufacturing, and management of technology-based start-up ventures.

Throughout his career, Tom has held numerous senior-level positions within the biopharmaceutical industry. Previously he was the Founder of 4th Dimension Bioprocess and prior to that Managing Director of BDO USA. He was the co-founder of Tarpon Biosystems, Inc and of BioFlash Partners LLC, where he was President and CEO prior to the successful sale of BioFlash in 2010. He is a member of the Editorial Advisory Board of BioPharm Magazine and has served on a number of scientific and professional advisory boards.

Tom has a Bachelor's degree from MIT and a Master's degree from the University of California, Berkeley, both in Chemical Engineering.
Stewart McNaull
Stewart has over 25 years of experience in biopharmaceutical process development and manufacturing with a focus on driving technology innovation to the manufacturing floor. As the Business Head of Vaccines and Biologics at Resilience, he is responsible for connecting customers to technical and business solutions that allow their organizations to reach their full potential. Stewart has led upstream process development and cGMP manufacturing groups, managing clinical and commercial program supply. Stewart has been a leader in the evaluation of single-use technologies and has played a key role in the design and implementation of cGMP single-use manufacturing streams globally. He has designed several innovation initiatives, including development of new technical offerings for sales and marketing launch.

Stewart earned his Ph.D. in Chemical Engineering/Bioengineering at the Georgia Institute of Technology.