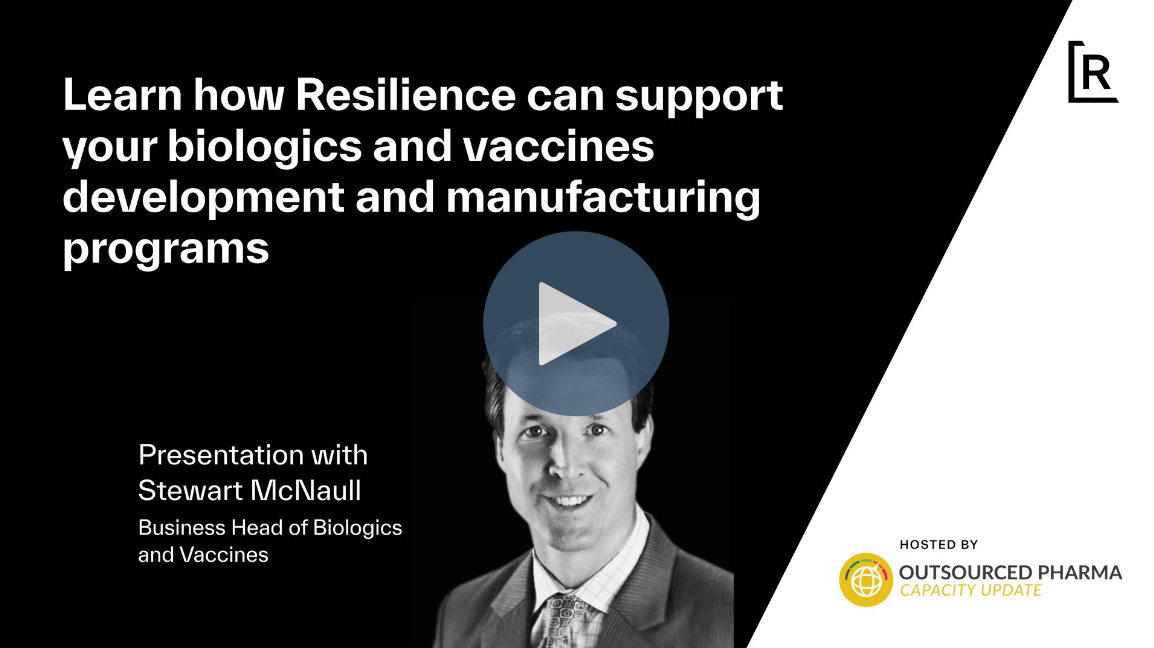 On Demand Webinar: Outsourced Pharma Capacity Update-Large Molecules
Are you an innovator company looking for a reliable and innovative partner? You have come to the right place.
WHAT YOU WILL LEARN IN THIS VIDEO:
Vetting manufacturing partners can be time consuming and complex. Innovator companies are looking for a reliable and equally innovative partner to support the development and manufacturing programs of the future. Sign up for the on demand Large Molecular-Outsourced Pharma Capacity Update recording to learn from Stewart McNaull, our Biologics and Vaccines Business Head at Resilience, about how Resilience provides innovative technology and support for companies like yours. Stewart will share an overview of our capabilities and highlight our capacities at our prominent North American locations.
This presentation was originally delivered at the Outsourced Pharma Capacity Update — Biologics on March 7, 2023.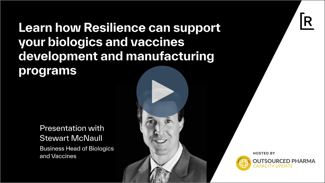 Watch the on demand video by completing the form below: